Is the Global Downturn in the Music Industry About to End?
Investment bank Credit Suisse thinks so. After about fifteen years of declining revenues, it thinks that the music industry is finally reaching its inflection point where the amount of money coming in starts going up. Business Insider Australia published this extrapolation.
So how will this happen? Certainly not from physical sales.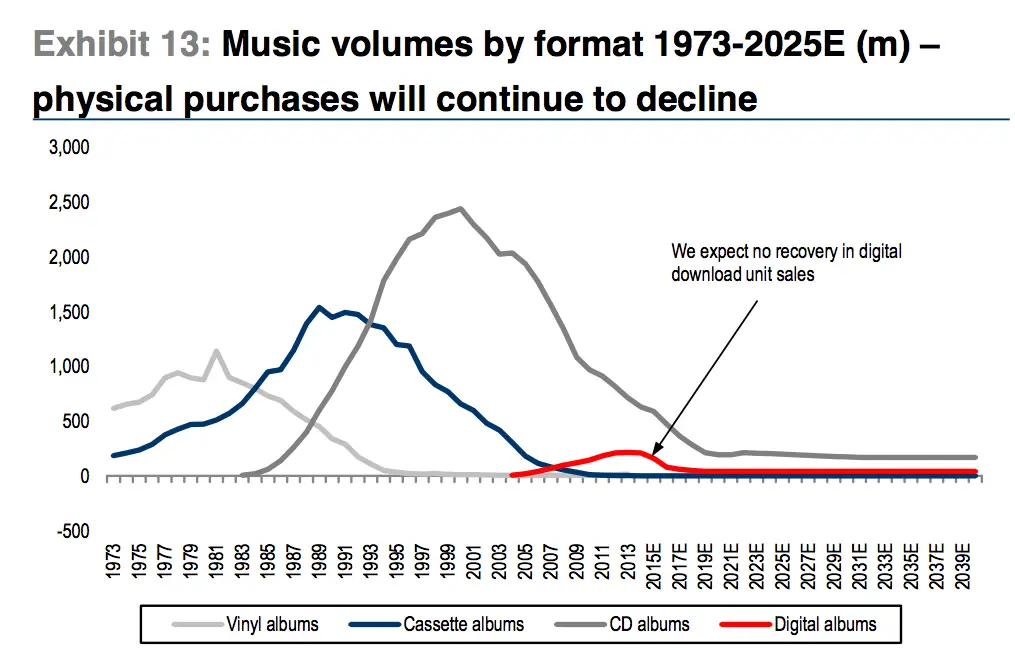 Where's this new money going to come from? Streaming. Read more here.