Google Data Says the Beatles are Slowly Fading Away
A world where no one cares about the Beatles? Inconceivable, right? Maybe not. Digital Music News has sorted through some Google and YouTube data and found that interest in all things Beatles seems to be on a slow, inexorable downward slope.
Search traffic for the Beatles is down 70% since 2004.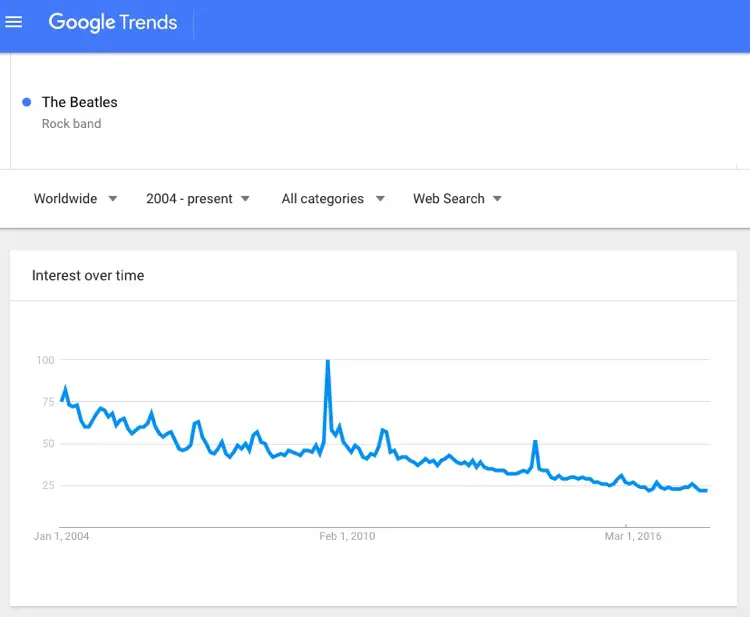 And people aren't interested in anything Beatles-related on YouTube, either.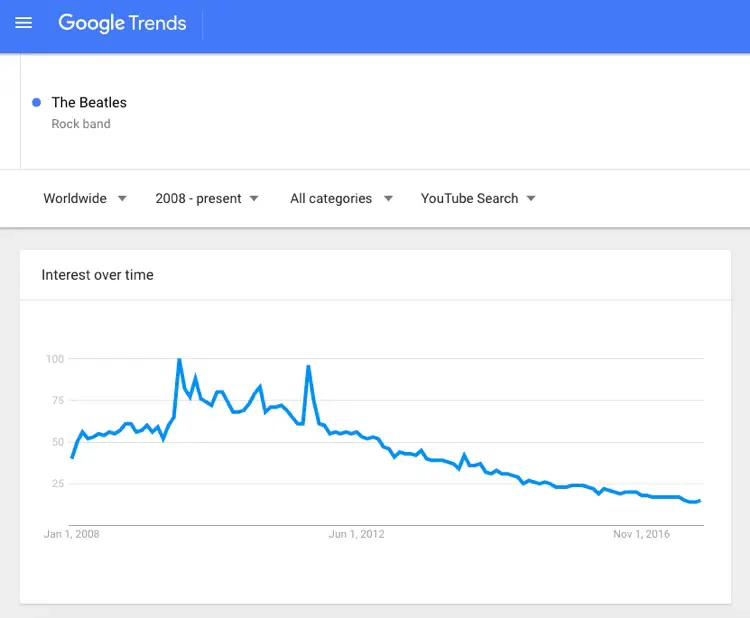 More data can be found here.