Here's Why Madonna Is Going to Have a Bad Week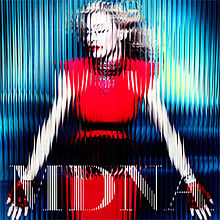 This is from Forbes, of all places:
Madonna's "MDNA" album had the biggest second week drop in chart history last week, I am told. When all the numbers are in on Tuesday night, "MDNA" will have fallen from number 1 by 88%–from 359,000 copies in its first week to roughly 46,000 the second week. Wow. The first week's sales, as I revealed exclusively (and then the New York Post lifted it from us), most of Madonna's first week sales were CDs that were included in the sale of concert tickets. That promotion artificially inflated Madonna's numbers, putting her first before Lionel Richie and his "Tuskegee" album.
Read the rest here. Meanwhile, watch for this issue of "bundling" to become a bigger and bigger deal as artists/managers/labels look for ways to manipulate chart placings.