HMV Cuts Prices and Talks Music Streaming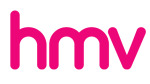 I still shop at HMV a lot. There are locations convenient to me and I still like to own CDs and DVDs. Plus it's a good place to grab a new set of earbuds for the iPhone when my dog makes off with the old ones. (I swear there's a tangle pile of them buried in the back yard.)
HMV's struggles are well-known. They, like virtually every other bricks-and-mortar retailer of entertainment products, are caught up in the disruptions caused by the Internet. But they're being very pro-active.
On the right side of this page, you'll see an ad for Pure Digital, a very, very good alternative to iTunes. Give it a try if you haven't already.
But even as anyone at iTunes will tell you, the best-before date on selling music in any format is coming up fast. Evolution must continue.
So kudos for HMV for doing a couple of things, starting with cutting prices. CDs now sell for $5, $10 or $15 each. This eliminates the "2 for $20" and "2 for $30" groupings and allows customers to choose just the discs they want. So far, this has boosted traffic in the store by 10%. This bodes well for the all-important Christmas season.
They're also thinking very hard about launching a streaming music service a la Spotify: all you can eat for a flat monthly fee. Best get into that hugely underserved Canadian market. The first people to gain access will be members of the HMV loyalty program, Pure. And there are 800,000 of them.
HMV is mulling over the idea of getting into the video rental business. Not a bad idea, since Blockbuster is all but gone and Rogers Video is closing stores. Then again, VOD services are pretty nice to have. They'll have to give that one a good hard think.
Finally, every HMV store has branched out. Whereas their bread-and-butter used to be selling CDs, they account for just 30% of sales. DVDs account for 40%. The remaining 30% consists of t-shirts, headphoens and other music-related stuff.
Here's hoping that it all works out. We don't need to see more record stores disappear.