How alternative are you? This site will give you a rating
Many alt-rock fans pride themselves on having exquisite tastes in music. You know, the kind that wear t-shirts like this.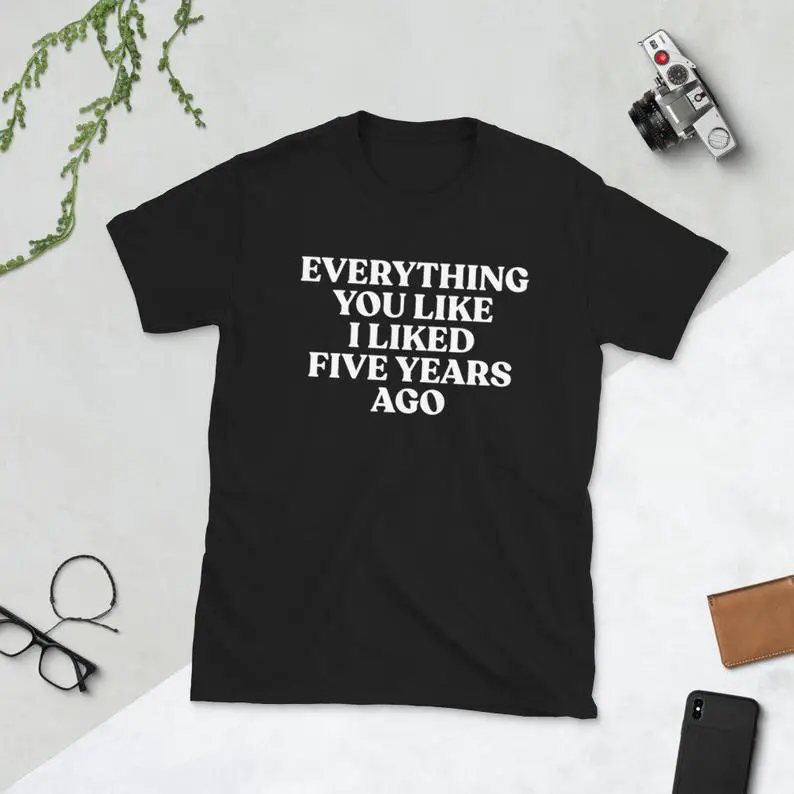 Somehow, the more obscure your musical preferences, the more superior you can feel to your fellow alt-rock fans.
Now you can put your tastes to the test. A site called Obscurify will analyze your music and give you a percentage indicating your alternative-ness.
How? It looks at the popularity of your Spotify choices and how often you play your favourites. The result is an "obscurity rating," which, if you follow this line of thinking, indicates your ranking as an alt-rock fan in ten categories.
Okay, I'll bite. Here's my score.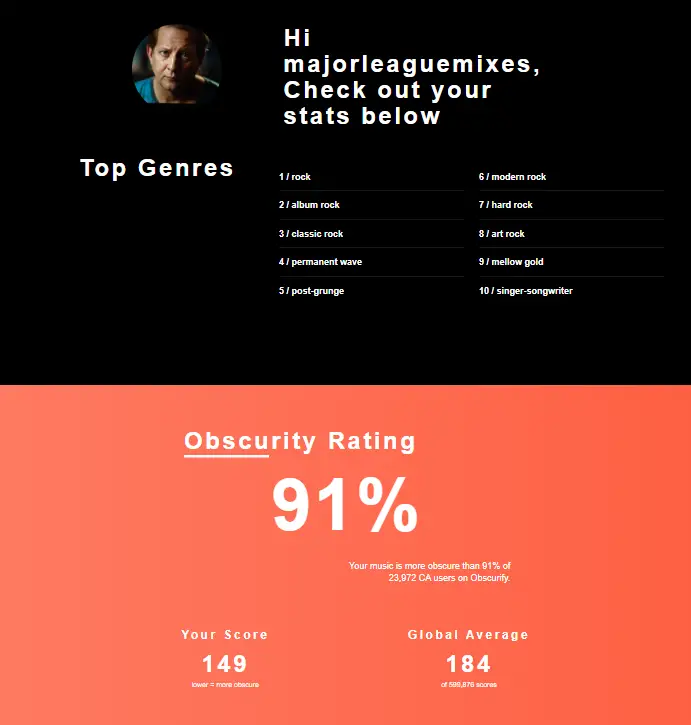 Is that good? Does it matter? Is this a contest? Do I win a prize?