How Many Records Did Adele Sell in the US? Here's Another Way of Looking at 25.
Adele's 25 album was released on November 20, 2015, meaning it was in the marketplace for just 41 days. During that time, it accounted for 3.6% of all albums sold in the US in all of 2015. Put another way…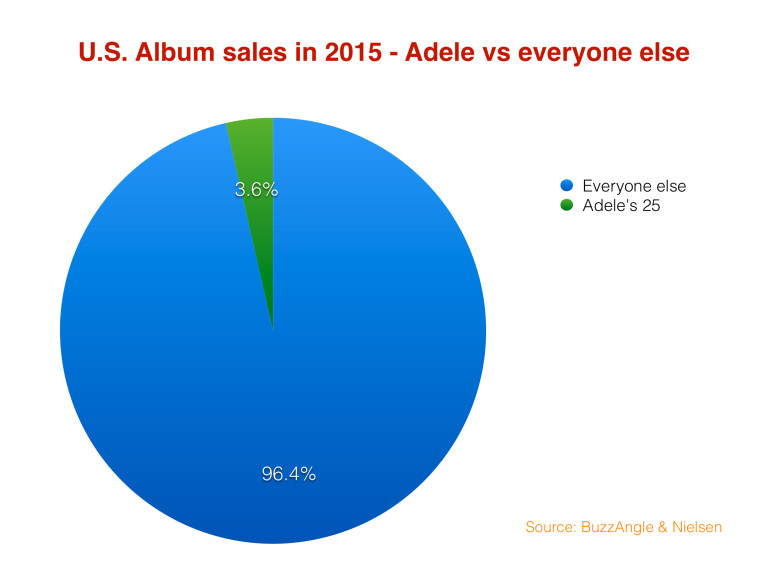 The raw number is 7.44 million copies, the biggest annual sales total since Usher released confessions in 2004 when it sold 7.98 million copies. Then again, it was released on March 23, which gave it 283 days in the stores. If you were to theoretically pro-rate 25's sales over 283 days, you would end up with a 25 sales number of 51.35 million.
Stats out of the US also point to no decline in the sales of albums in 2015. In fact, physical sales were up 1.1%. Again, thank you, Adele.
On the downside, digital album downloads fell by the same 1.1%, a victim of the rise of streaming. Out of all US album sales last year, 51.1% were physical and 48.9% was digital.
Vinyl? Up again, this time by 56.6% year over year. It's still a pittance–6 million units–but hey, growth is growth, right?