Is This Car the Best for Bass in the World? Meet the Peugeot Fractal
Everyone likes to pump tunes when they drive. But this new version of the Peugeot Fractal may be the most bass-heavy automobile in the world.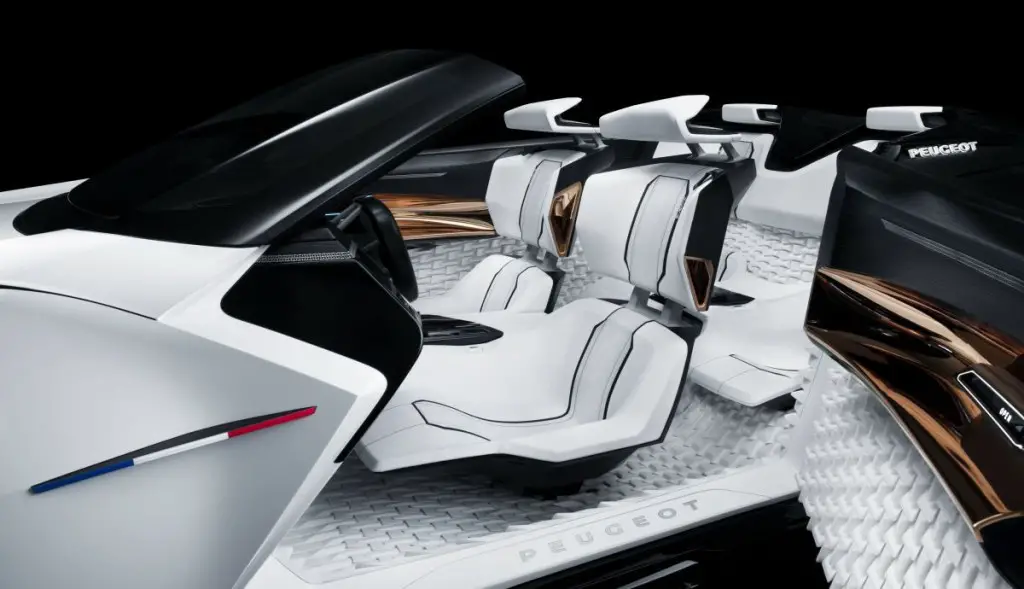 The Fractal–a music-based concept car developed by those crazy French–will make its debut at the Frankfurt Auto Show on September 17. Part of its attraction will be SubPac's Tactile Bass technology–a technology that came out of Canada.
SubPac's tech is built into the back of each seat so that not only do you hear the bass, but you feel it with organ-liquefying intensity. Got kidney stones? Not after a ride around the black with a little Tupac on the stereo. They'll be pummelled into atom-sized dust for easy passing. Then again, your spleen might turn to something with the consistency of Jello.
To make sure the all-music-all-the-time approach isn't lost on anyone, both the interior and exterior were designed by EDM producer Amon Tobin. It's…interesting.
If this car makes it into production, you'll know it. Everyone in the neighbourhood will.