Kurt Cobain's Early Demos Now Streaming
Like the Indian Ocean which washes up secrets on distant shores when you least expect it, so does the Internet. Take, for example, this ancient material from Kurt Cobain dating to sometime in 1985. I'd link you to a stream of the Fecal Matter cassette, but it's since been taken down because of a copyright claim. But this being the Internet, I'm sure it's already shown up somewhere else. Anyone got a link?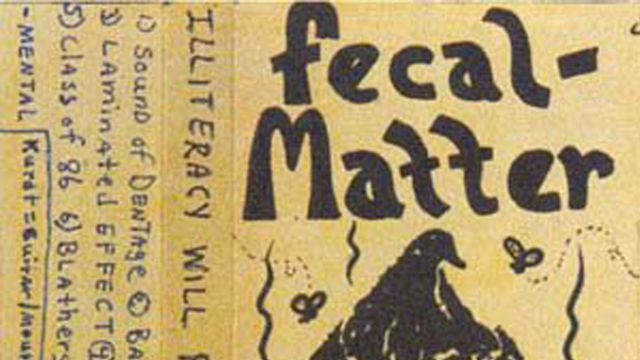 But we do have this other piece of debris: an early acoustic demo of "Pennyroyal Tea."
The timing of these links are interesting because we're about to get more material originating from the Montage of Heck documentary. That includes what's being called a "Kurt Cobain solo album" (most likely a collection of these sorts of unreleased recordings) and a few other things as outlined in Billboard:
The director of Kurt Cobain: Montage of Heck says a companion soundtrack will include all the previously unreleased music featured in the film, plus a dozen additional tracks by the late Nirvana frontman when it's released in conjunction with the home-video version of the film in early November.
Filmmaker Brett Morgen says new material on the yet-untitled album will include "audio montages that Kurt Cobain created" and recordings of the artist talking in between the musical tracks, including "a sketch comedy routine featuring Kurt voicing all of the characters."
Er, sketch comedy? This could be interesting.  We'll find out when the DVD and the album appear in November.