Massive vinyl collection discovered in small Colombian town
Andrew, a reader of this website and a listen to my radio shows, sent me an email this week.
I'm in Colombia traveling around and live between here and Toronto. I'm in a small town called Salento. Last night I was at a little bar and there was what I thought an amazing display of a vinyl collection they play nightly.
The bar has been in the family for over 70 years and the collection of what the barman said was 20,000 albums was right there on display, all organized by pen and paper. This is a massive collection, but not the first time I have seen this sort of thing in Colombia.
Here is photo. Wow, huh?
Wow, indeed. Andrew is going to try to get us more photos, so watch this space.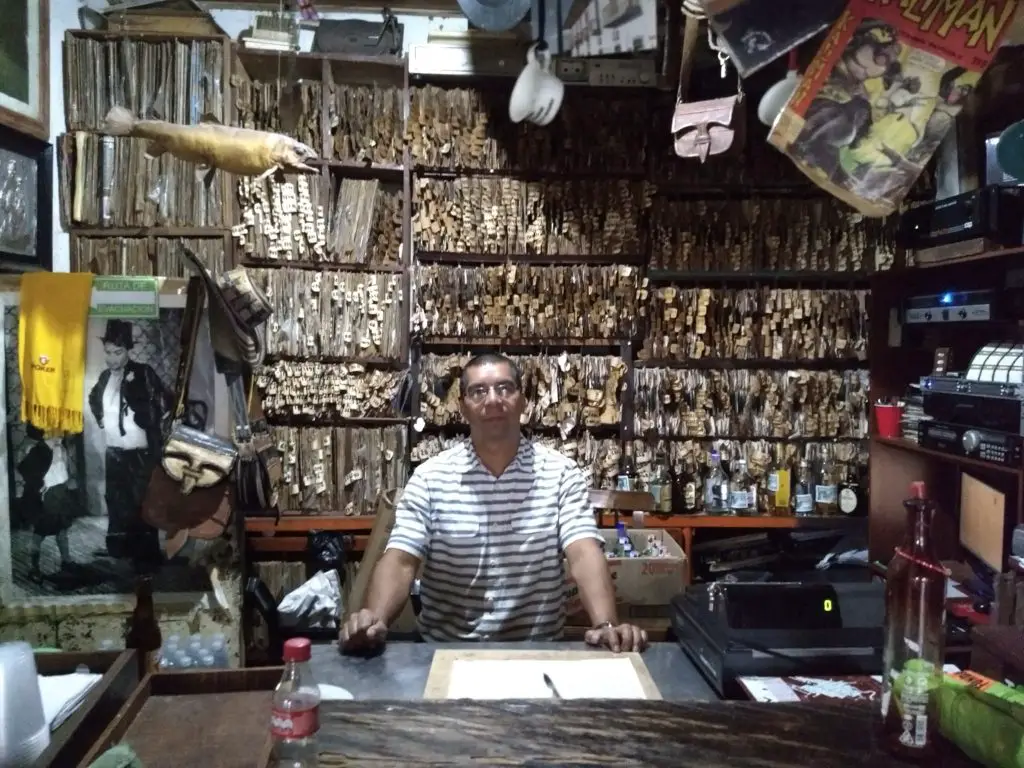 Here's a shot of the hand-written database.