Modest Mouse has sent fans a weird puzzle in the mail
How long has it been since the last Modest Mouse album? Four years? It appears that the hiatus might be over.
Hardcore fans found something in the mailbox recently: a puzzle that forms a triangular picture featuring a bunch of mushrooms. Exclaim posted this picture.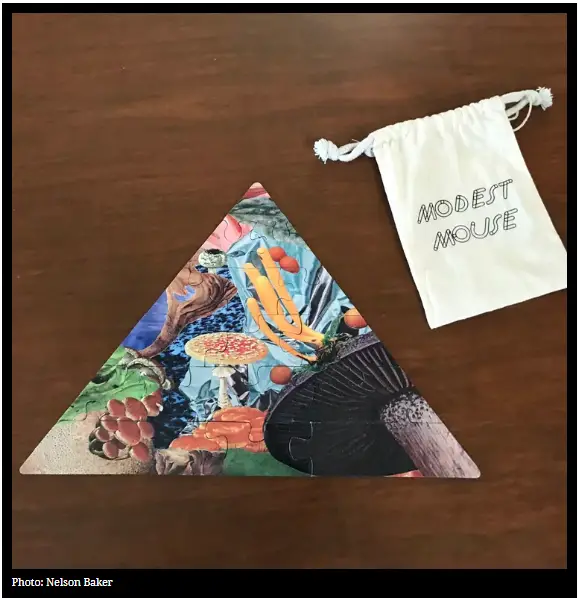 Fans have posted all sorts of pics on social media including this one which has a New York City phone number. If you're a fan, you might want to give it a call sometime today. When I gave it a ring at 8:30 this morning, there was no answer.
A puzzle is cool, but's not as weird as the potatoes Panic! At the Disco sent fans a year ago.