Morrissey Hospitalized. Diagnosis: Bleeding Ulcer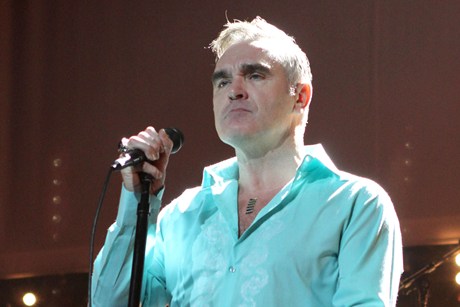 Ow. My bladder.You know how shows in Flint, Michigan, Chicago and Minneapolis were cancelled because of an illness to an "unspecified band member?" It looks like that that band member was actually Morrissey.
According to multiple reports, the Mozzer is in hospital in Royal Oak, Michigan, with a suspected bladder infection.
I know, I know. It's serious. (Sorry.)
Hopefully not, though. What rhymes with "cystitis?"