Mötorhead Vibrators. You Read That Right.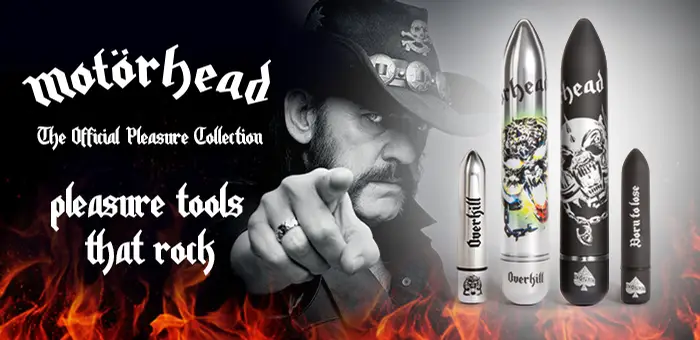 Lemmy may have trouble with his lungs these days, but his merchandising skills remain acute. Mötorhead has just launched its own line of sex toys through a company called Lovehoney.  I quote:
World-renowned heavy metal legends Motörhead have turned their attention to your intimate pleasure with their own range of branded sex toys. Powerful classic vibrators and bullets are amongst the line up, each packing a powerful punch that captures the rock and roll lifestyle of the band perfectly. Prepare for the sort of mind-blowing orgasms you'd expect from the 'loudest band on Earth'.
Hey, remember that the band's 1977 debut album features a song called "Vibrator," so they're just following through, right? Still, the prospect of using one of these things is a bit…frightening, no?