The Musical Reason This Porsche's Tachometer Goes Up to 11 (You Already Guessed, Right?)
There aren't a lot of six-cylinder engines that can rev up to 11,000 RPM without turning the crankcase into a salad spinner of titanium and petroleum products. Singer Vehicle Design, a company that specializes in bringing older Porsches up to modern supercar specs, knows this. But that hasn't stopped them from outfitting their vehicles with these bespoke tachometers.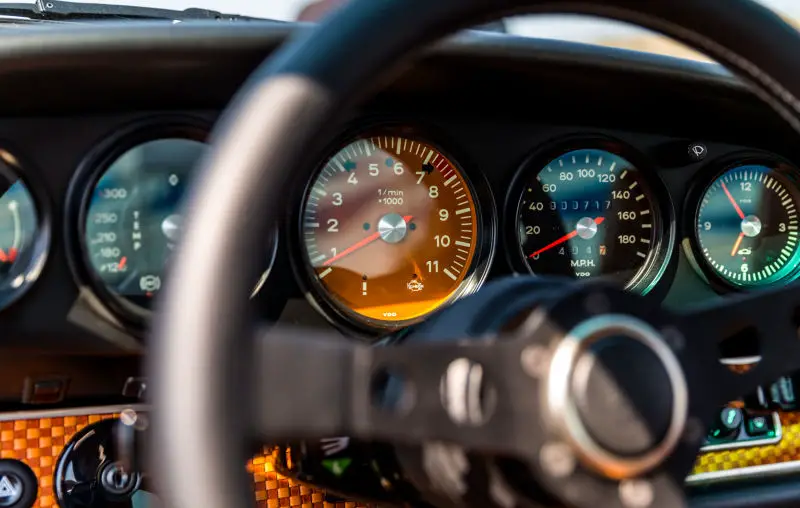 There's a very Spinal Tap reason behind this. Singer is owned by Rob Dickinson, the former frontman–the Singer, geddit?–for the Catharine Wheel, a British band that enjoyed some success in the early 90s but also endured many ignominious moments while on tour.
Rob and the band became fans of the movie Spinal Tap, which features this legendary scene.
When Rob started rebuilding Porches, he wanted to pay tribute to Spinal Tap by making sure that the tachs in his vehicles also went up to 11. Makes sense to me.
Read more about Singer and their vehicles here.