New Music From The Inbox – Monday Edition! (Dec 28, 2020): Best of 2020!
Good lord, here we are limping out of this year. What a start to the decade (or end of the previous one, depending on who you ask). At the very least, despite the crumbling industry and months of soul-crushing and health-diminishing hardship, we had some really solid tunes to see us through the year. Here's a look at what kept me going – and if you like them too, maybe consider also buying some of their music if you're capable? Either way, without further ado, here's the best of a very shitty 2020:
1. Artist: Stars and Rabbit
Song: "Little Mischievous"
Album/EP: Rainbow Aisle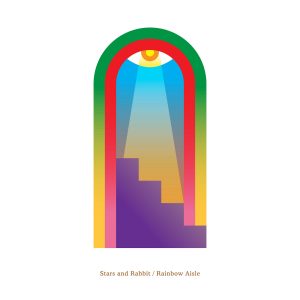 What I originally said: Grizzled lead vocals and a delightfully peppy guitar tone align in an opposites-attract sort of function in Stars and Rabbit's "Little Mischievous" single. Light and dexterous instrumental deliveries keep this tune catchy little tune moving quickly – whilst still taking moments to breathe in the bridges before diving into another gang vocal chorus. Pretty solid sonic output for a plucky Indonesian duo!
What I say now: Grounding bass, active guitars, and an encompassing chorus kept Stars and Rabbits' single at the top of my heavy rotation this year. The song's brightness is matched by the variety and character of its many riffs and hooks – there are so many little tidbits that do such an effective job of latching onto your ear in their own unique ways. Each repeated listen is just as infectious and invigorating as the last…exactly the kind of tonic 2020 calls for.
Watch/Listen: 
2. Artist: COCCOLITE
Song: "Cap Cap"
Album/EP: ECHO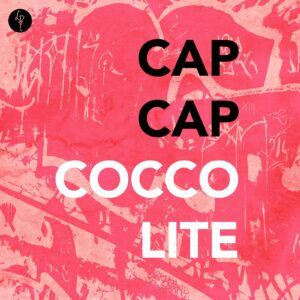 What I originally said: New-wave jazz full of destabilizing rhythmic studies and enrapturing razor-wire precision, COCCOLITE's surgical performance truly feels like instruments played to their absolute capacity. Snappy drums, rolling bass, and punchy synthesizer click together seamlessly whether participating in syncopated staccato stings, falling over each other in off-beat breakdowns, or melting and swirling together in churning, acid-soaked bridges.
What I say now: Frankly it might just be the ever-changing time signatures that click with my drum-playing mind, but there's something so cerebrally satisfying about COCCOLITE's mathematically magnificent "Cap Cap". The group put together an effervescent and elusive track that defies definition: part synthwave, part proggy math jam, part new-wave tech jazz, all "holy shit dude listen to this". Months later and I still can never predict where the changeups will come in.
Watch/Listen: 
3. Artist: Mav Karlo
Song: "Strangers Like Us"
Album/EP: Strangers Like Us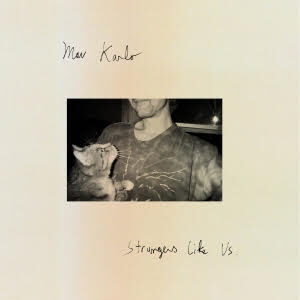 What I originally said: Lilting and charming indie with a simplistic instrumental loop that highlights lyrical content before building into an embracingly catchy sing-along chorus, "Strangers Like Us" is an endearing tale from Mav Karlo, the new side project from Hollerado's Menno Versteeg. The band's four-piece rock makeup is stripped away to a handful of calmer and more contained sound-makers – tambourines and four tracks replacing solos and amp stacks – further revealing the grounded honesty of Versteeg's continuing songwriting.
What I say now: O my heart. Leave it to one of my favourite songwriters ever to put together a beautifully nothing little ditty that spins a yarn grounded enough to enrapture through unspecific story alone yet emotionally vulnerable enough to target that little guarded chink in the armour built up out of necessity over the course of the year. Stare up at the ceiling and 'bah ba-dah' away, Mav Karlo's looping guitar and lilting vocals will craft a safe cocoon for us both.
Watch/Listen: 
4. Artist: Fast Friends
Song: "Body"
Album/EP: Single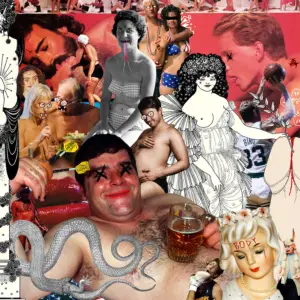 What I originally said: Thrashing and belligerent alt rock that also knows when to tactically hit the brakes, "Body" is a discordant and challengingly rewarding tune from Fast Friends. Overwhelming redlining guitars, howling choruses, and tandem bass and kit pounding away in unison fill out this single that explores the vulnerable side of physical existence and rails violently against bottoming out.
What I say now: There were moments this year when wasn't even able to stomach this song, and there were also moments where I needed a cathartic mess of sound to see me through the succeeding hours. "Body" of course provided both ends of the spectrum: stomping choruses, yowling vocals, and a snarling self-deprecating pit of doubt pushed against smashing drums and overwhelming guitars with just enough sensitivity to make its playtime (when I could deal with it) count.
Watch/Listen: 
5. Artist: The Allergies
Song: "I'm On It" (feat. Dr. Syntax and Skunkadelic)
Album/EP: Single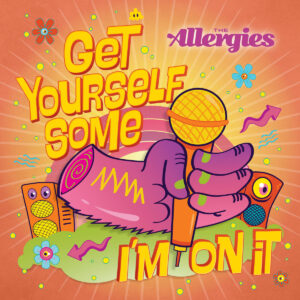 What I originally said: Holy shit this song is fantastic. Dr. Syntax's impeccable flow, Skunkadelic's dulcet bass voice, and The Allergies' exciting instrumental production and lightning-fast scratching all crash together into an exuberant, joyful, bold banger. And the best part – this live version is only a third of the length of the original album version! Let those brass stings and crisp percussion bring you to your feet.
What I say now: Want to get lost in the beat? Want to move your tuckus? Want to marvel at a couple of vocalists at their prime? The Allergies, with help from Dr. Syntax and Skunkadelic of course, distill a dance party into 98 seconds of ruckus and straight jubilance. There were many moments this year when my brain just needed a happy little break, and "I'm on It" would enthusiastically deliver me one.
Watch/Listen: