Oldest Musical Instruments Found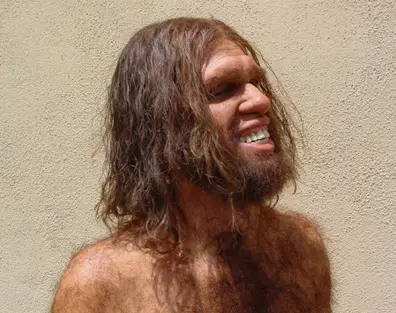 Early flautist. May not be exactly as illustrated.When I first heard about this story, I thought they might talking about drumsticks. Instead, though, the instruments in questions are two flutes made from bird bone and mammoth ivory. They were found in a cave in Germany and using carbon dating, scientists determined that they could be as old as 43,000 years, which is even older than the Rolling Stones.
I'm not making this next part up, either. Researchers are beginning to believe that music may have made it possible for homo sapiens to outlast and outwit Neaderthals. Social networks and gatherings formed around music (parties, religious rituals, etc.) which led us humans to develop an more integrated and cooperative society–unlike the poor Neanderthals who apparently didn't like to hang out together in large numbers.