Remembering the Era of Cereal Box Records
A billion years ago, my sister developed an unhealthy (and thankfully brief) obsession with Bobby Sherman, a second-tier teen idol from California. While grocery shopping with mom one day, she began squealing over a box of Cinnamon Raisin Bran cereal. There, smiling from the kid-level shelf, was Bobby.
And it was more than just the box. This edition of Cinnamon Raisin Bran came with a free Bobby Sherman record as a prize.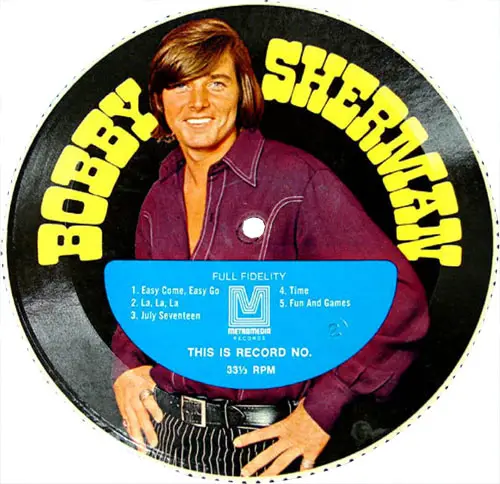 The record wasn't inside the box; it was the box.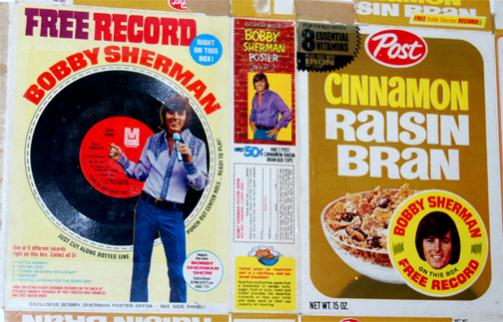 To play the record, you had to cut it carefully from the packaging. Yes, it was crappy, warpy cardboard coated with the thinnest, crappiest grooves that quickly wore out. Audio was predictable awful.
Bobby Sherman wasn't the only one distributing music this way. The Monkees did it with Honey Comb. The Archies did it with Sugar Crisp. Hell, there was a bunch of Jackson 5 records. Yep; a dozen years before Thriller, Michael Jackson could be clipped from a box of Alpha Bits.
For a lot of kids–my sister included–something like this became their very first record in their music collection.
All these memories flooded back after Tom sent me this link to the top 10 cereal box records of all time.