RIP Pope Benedict XVI. Let's remember his album.
Pope Benedict XVI, one of the few popes to ever resign (he stepped down voluntarily on February 28, 2013; no one had done anything like that in 600 years), has passed away at the age of 95. There are already plenty of obituaries, so I'm going to remember Benny for his 2009 Christmas album entitled Alma Mater which, I think, was recorded at Abbey Road It also comes in an expanded deluxe edition that includes a DVD.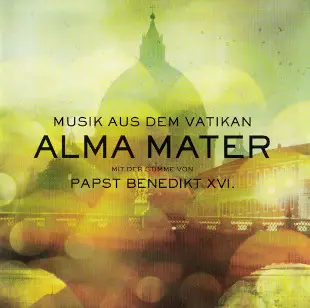 It's all in Latin, of course.
Don't confuse this release with one called Pope Benedict by Pope Benedict. That's a three-song demo by a grindcore band released in 2020.