RIP Ranking Roger of The English Beat and General Public
We lost another one today. Ranking Roger (real name: Roger Charlery). member of ska greats The English Beat and one-half (with Dave Wakeling) of General Public, died at his home Tuesday (March 26).
If you've been following his story, his death won't come as much of a surprise. Roger had a terrible stroke last year and was diagnosed with not one but two brain tumours which required surgery. He also had lung cancer and was undergoing chemo.
The announcement was made on the band's website.
"We are deeply saddened to confirm that Ranking Roger has died aged 56. We have lost a wonderfully talented artist, charismatic frontman and great friend.
"In Autumn 2018, just before he was about to embark on his first US tour in over 12 years, with a further worldwide tour following in 2019, Roger was diagnosed with cancer. At the time he was riding high and very happy having just released a superb live DVD at a sold-out London Roundhouse, finished a new album and had over the preceding year, enjoyed enormous worldwide success touring with The Selecter. As 2019 began he continued to bravely fight and whilst undergoing various treatments he managed to finish his biography 'I Just Can't Stop It' with co-writer Daniel Rachel. It tells of his teen years growing up in Birmingham, and then the superb good fortune of meeting The Beat. The new studio album Public Confidential, which he was so rightly proud of, was released in January.
"Our hearts and commiserations go out to his family, his friends, his loved ones, his band mates (past and present) and of course to all his fans.
"It has been an enormous honour and privilege for us all to have been a part of his life."
If you're a fan of post-punk ska, you'll know that The English Beat (known as just The Beat in the UK) was one of several groups that resurrected the genre for a new generation. The Beat, along with The Specials, The Selector, and Madness are the reason we're still into ska today.
When The Beat broke up, Roger stuck with Wakeling to form General Public, a group that had a series of hits through the 80s.
When it came to The Beat, Roger and Dave settled on a King David solution. Dave carried on The Beat name by fronting a North American version of the group. Roger ran the UK/Europe franchise.
Even though he was extremely ill, Roger managed to finish an autobiography called I Just Can't Stop It which is due out later this year.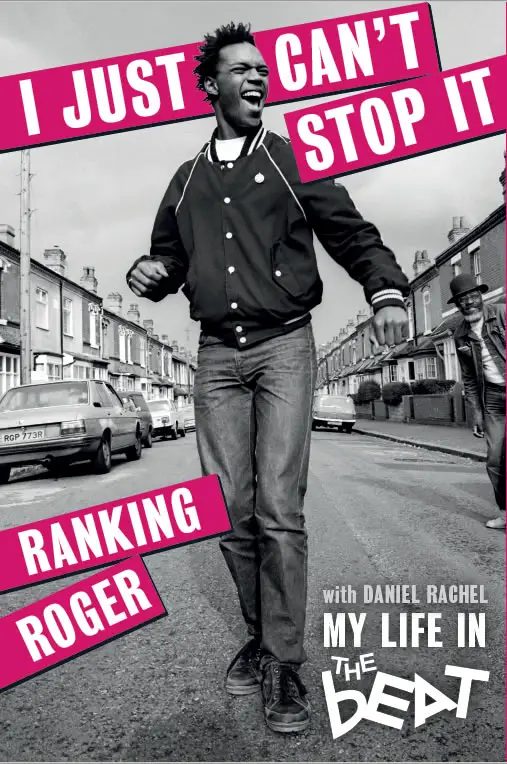 Stephen forwarded these two unreleased Clash songs that featured Roger.