Rock My World Canada, chapter 186: Junior Paantherz
[Mike Carr has created a catalogue/reference work featuring all kinds of Canadian rock and alternative releases from the past few decades. Check out his a massive volume on Canadian music history entitled Canadian Alternative & Indie Reference and Collector's Guide. It's an incredible discography of hundreds of bands. See below to see how you can help him achieve this.– AC]
Junior Pantherz (or JPZ) are a post-rock music group formed in 1999 in Saskatoon. The band is named
after a Sloan song "Junior Panthers". The Original band featured neighborhood pals Terry Mattson on Guitar/Vocals, and Arnold Van Lambalgen on Drums. In an eight-year span, the band released 5 CD's and a retrospective Vinyl LP collection entitled …Discover Vinyl. JPZ are now mainly an inactive band, reappearing occasionally for one off shows or friends weddings. "…Discover vinyl" was limited to 500 numbered copies on White Vinyl.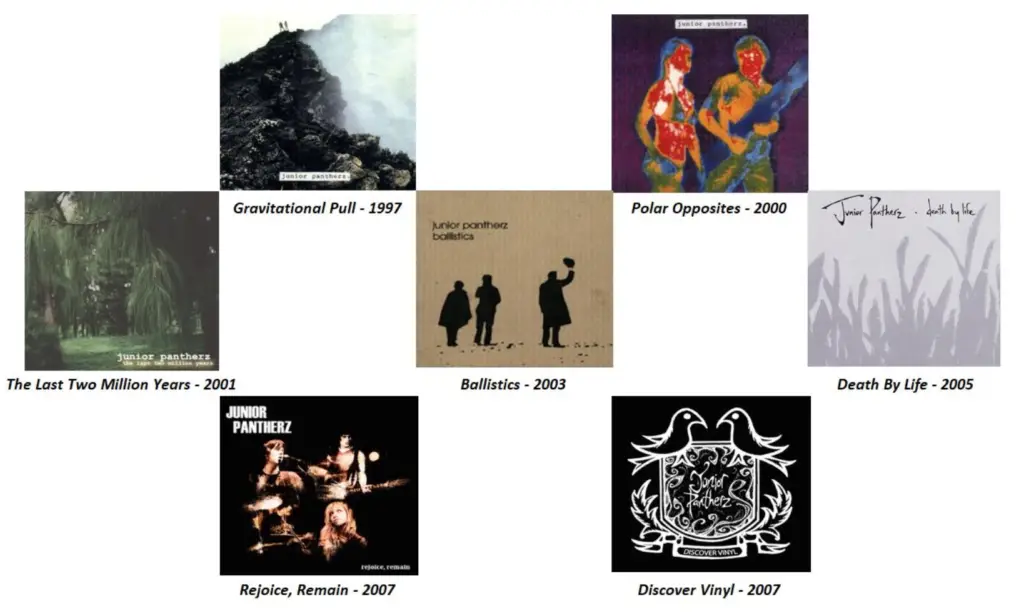 Find out more about this artist and hundreds of other Canadian artists in the softcover edition of Canadian Alternative & Indie Reference and Collector's Guide. Get your copy here. Follow Mike on Facebook and Twitter.
Help Mike continue his work by becoming a Rock My World Canada Patreon patron. Support Canadian music history!