Rock My World Canada, chapter 207: Miriodor
[Mike Carr has created a catalogue/reference work featuring all kinds of Canadian rock and alternative releases from the past few decades. Check out his a massive volume on Canadian music history entitled Canadian Alternative & Indie Reference and Collector's Guide. It's an incredible discography of hundreds of bands. See below to see how you can help him achieve this.– AC]
Miriodor is a musical group in the field of what is known as Rock in Opposition; the band combines jazz, progressive rock and chamber music into a powerful sound reminiscent of better known artists like Univers Zéro or Art Zoyd. Bass player Nicolas Masino came up with this description of Miriodor's music: "rock-oriented post-modern chamber music, with definite humorous overtones." From Quebec City, Miriodor started out as a six piece in the early 1980s and moved to Montreal in 1984. Their first album Rencontres, released independently in 1986, featured flute, clarinet, violins, saxes, bass, guitars, piano, synthesizer and drums, for a very full sound of intense depth. This was followed by their self-titled Miriodor in 1988, Third Warning in 1991, Jongleries Élastiques in 1996, and Mekano in 2001, featuring some of Miriodor's best-known compositions.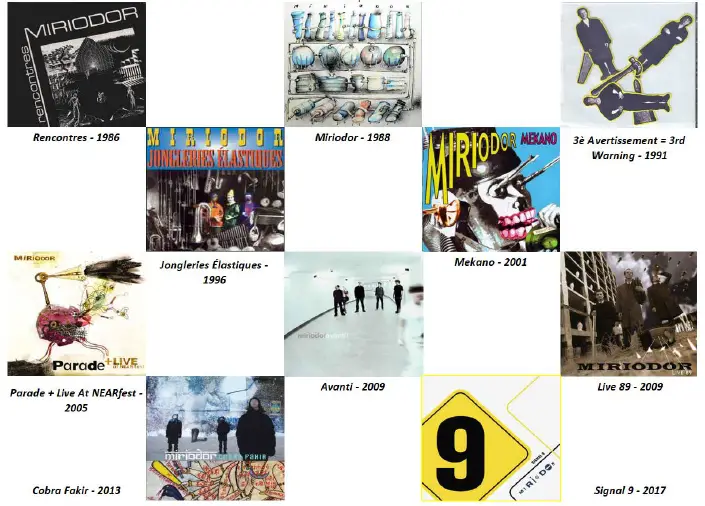 Find out more about this artist and hundreds of other Canadian musicians at Rock My World Canada. Pick up your soft cover edition of our Canadian Alternative & Indie Reference and Collector's Guide here…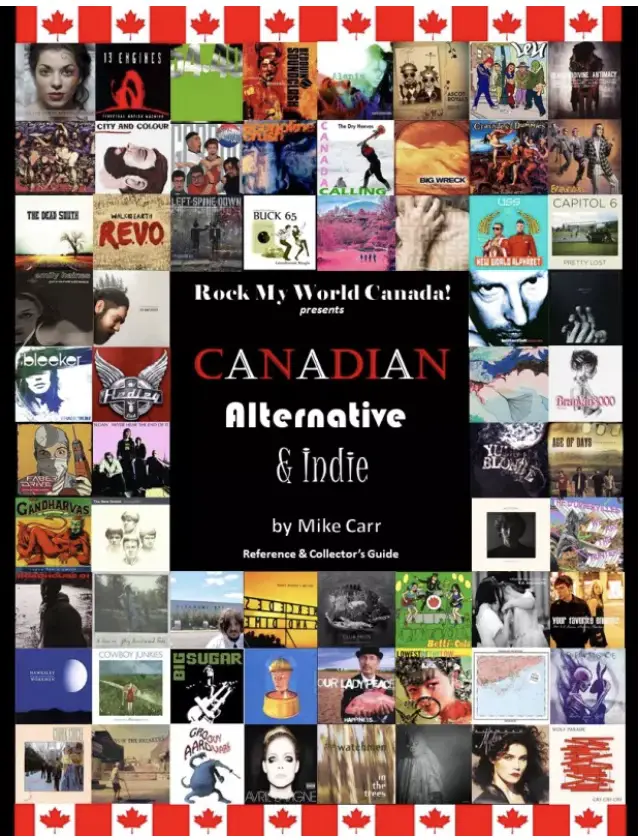 Mike Carr has created his second catalogue/reference work in an ongoing series, featuring all kinds of Canadian Blues album releases from the past few decades.  Check out his massive volume on Canadian music history entitled Canadian Blues Reference and Collectors Guide.  It's an incredible discography of hundreds of blues artists.