Rock My World Canada, chapter 243: Apollo Ghosts
[Mike Carr has created a catalogue/reference work featuring all kinds of Canadian rock and alternative releases from the past few decades. Check out his massive volume on Canadian music history entitled Canadian Alternative & Indie Reference and Collector's Guide. – AC]
Apollo Ghosts is an indie rock band formed in Nanaimo in 2009. They were based in Vancouver, British Columbia until the project ended in 2013. The band consists of singer and guitarist Adrian Teacher, bassist and guitarist Jason Oliver, bassist Jarrett K, and drummer Amanda Panda. The group released their first album, Hastings Sunrise, in 2009, and followed up with Mount Benson in 2010. The latter album was a longlisted nominee for the 2010 Polaris Music Prize. In addition, the group has released three EPs, Forgotten Triangle Cedar Street, and Money Has No Heart, as well as a split 7″ with the band Role Mach. Their 3rd album, Landmark, was released May 15, 2012.

Find out more about this artist and hundreds of other Canadian musicians at Rock My World Canada. Pick up your soft cover edition of our Canadian Alternative & Indie Reference and Collector's Guide here…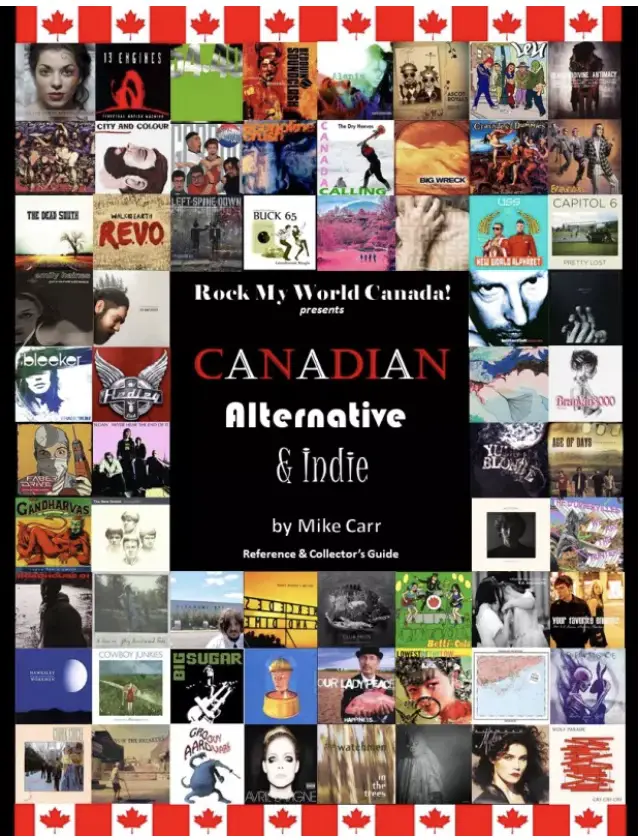 Mike Carr has created a second catalogue/reference work in an ongoing series, this time featuring all kinds of Canadian Blues album releases from the past few decades.  Check out Canadian Blues Reference and Collectors Guide.  It's an incredible discography of hundreds of blues artists.