Rock My World Canada, Chapter 28: The Tea Party
The Tea Party is a rock band with blues, progressive rock, Indian and Middle Eastern influences, dubbed"Moroccan roll" by the media. Originally from Windsor, Ontario, Jeff Martin formed the group with multi-instrumentalists StuartChatwood (bass, keyboards, mandolin, and harmonium) and Jeff Burrows (drums, percussion).
The TeaParty released their eponymous debut album in 1991, distributing it through their own label EternalDiscs. Active throughout the 1990s and up until 2005, the band re-formed in 2011. The Tea Party released eight albums on EMI Music Canada, selling 1.6 million records worldwide, and achieving a No. 1 Canadian single "Heaven Coming Down" in 1999.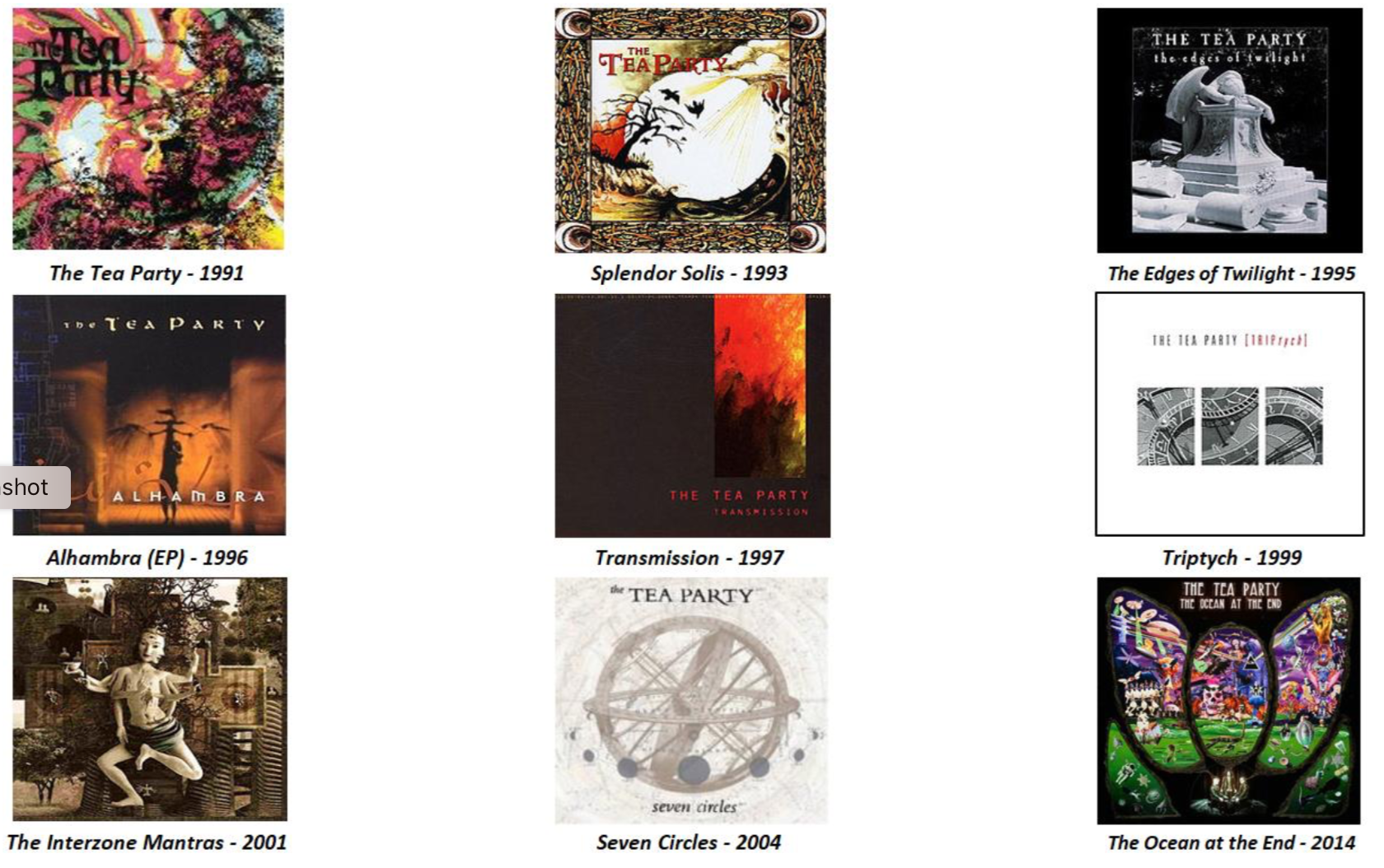 Find out more about this artist and hundreds of other Canadian artists in the softcover edition of Canadian Alternative & Indie Reference and Collector's Guide. Get your copy here.
Follow on Facebook and Twitter, too.