Smashing Pumpkins and Siamese Dream: It sure doesn't sound 25 years old
I'm usually not one for sentimentality, but July 27th marks the Big 2-5 of an album I'm going to go out on a limb and call my favourite of all-time.
No, not 12 Inches of Snow, although I DID know someone in university who claimed to have shared a jail cell with reggae rapper Darrin Kenneth O'Brien.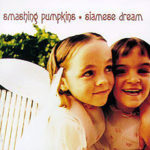 It's easy to forget how 1993 was perhaps the most significant year for releases of an "alternative" nature. Besides two of the most anticipated follow-ups ever (In Utero by Nirvana and Pearl Jam's Vs.), 1993 also saw the landmark debut by Radiohead, Pablo Honey, even though they've pretty much disowned it in the years since. Also swimming in that sea of awesomeness, and more than keeping its head above water was the Smashing Pumpkins' Siamese Dream. The ultimate "rawk" masterpiece, if you will.
Despite all the infighting that was going on (including a messy breakup between guitarist James Iha and bassist D'arcy Wretzky), mounting drug concerns regarding drummer Jimmy Chamberlin, and guitarist/vocalist Billy Corgan bordering on suicidal depression, this is about as good as alternative rock got in its early '90s heyday. Together with producer Butch Vig – who knew a thing or two about making monster hits – Corgan arguably crafted the perfect record for its time. "Cherub Rock", "Today", "Disarm", and "Rocket" were four singles seemingly tailor-made to feed the emerging modern rock radio format.
Q101 in the Pumpkins' hometown of Chicago, for example, switched to all alternative, all the time in 1992. You can still taste the bitter, spiteful venom spewing from his Nosferatu fangs that spoke directly to the disenfranchised youth of Generation X. It's been too often lumped in with grunge, but some of the things Corgan did sonically on guitar in the Siamese Dream era had direct links to the '70s stadium rock and '80s hair metal that grunge was apparently hired to kill off. Shoegazing and specifically My Bloody Valentine had a huge effect on Corgan too; Siamese Dream was to Virgin Records as Loveless was to the bankrupted Creation.
A good two-thirds of Siamese Dream's 13 tracks that I continually wore out prior to going digital are a prolonged excuse for Corgan to experiment with new ways of reinventing the power chord. Plus, the hair metal influence is fitting, considering this was at a time when Corgan still had chestnutty-coloured locks. Some have argued that's when he lost his rock god powers, almost Samson-like, when he shaved it off for good in 1995 to coincide with the release of Mellon Collie and the Infinite Sadness.
Come for the geetars, you can almost imagine him saying, but stay to hear the gently subdued strings on "Luna" at the very end. It isn't all about the decibel levels. Three of the last four songs on Siamese Dream are distinctly softer and acoustic, which can come across as a little jarring. Not as jarring as "Silverfuck" though, a nearly nine-minute, slovenly jam that is best experienced live, ideally when they toured as Lollapalooza's headliner in 1994.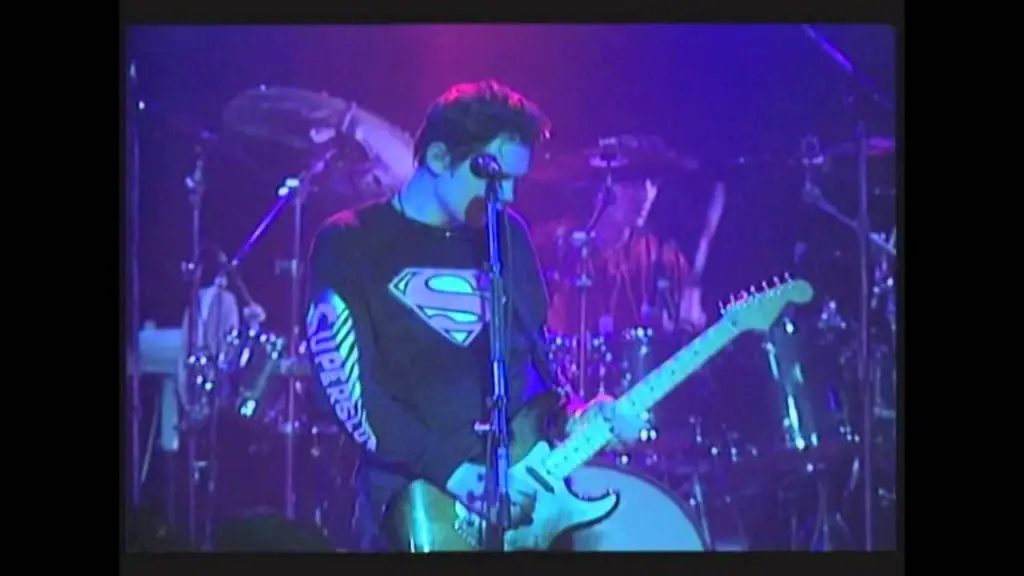 "Silverfuck" is one of six Siamese Dream songs that have yet to be performed on the Shiny and Oh So Bright tour. You know, the so-called original Smashing Pumpkins lineup reunion announced in an awkward video by the now-grownup girls on the album cover? Neither has "Geek U.S.A.", please don't get me started on that oversight by Billy. On a side, just-as-celebratory note, how freaking good are the new Metric songs "Dark Saturday" and "Dressed to Suppress"? Ms. Emily Haines and the rest of her band will open for the Pumpkins in Montreal, Toronto and London (Ontario) in a couple of weeks, followed by Calgary and Edmonton in September. There are definitely echoes of the Pumpkins at their dreamiest in Metric's newest efforts, although the question Corgan may have to deal with from younger fans rediscovering his magnum opus is, "What the hell happened after this?"
This text admittedly borrows from a five-star review I gave the deluxe edition of Siamese Dream for Consequence of Sound in 2011.