So how do we feel about blink-182 accepting a Las Vegas residency?
When we hear about artists taking up a residency at a casino in Las Vegas, we think about JLo, Mariah Caryey, Elton John, Celine Dion and Britney Spears. But blink-182?
Click on the image below to see the announcement video.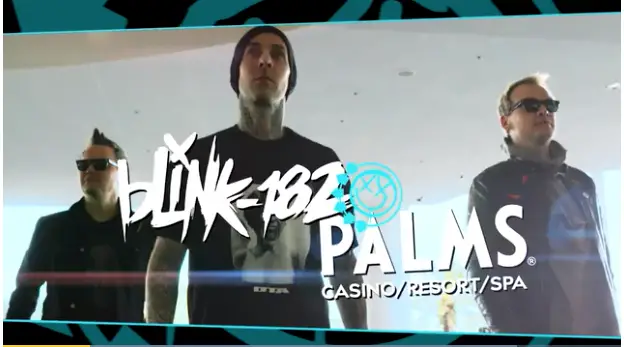 Rock bands in Vegas isn't new, of course. Groups like Motley Crue and The Who have made some big bucks playing casino theatres. But the blink-182 deal feels different, probably because it doesn't feel very punk rock. And there is a little bit of a stigma surrounding bands planning the casino circuit.
At the same time, though, this isn't the same as playing the circuit. And the money must be fantastic. Hey, if you're not selling albums the way you used to, what's the difference between going on the road for a bunch of gigs or playing the same number of shows in the same place?
The shows begin May 26 and will run throughout the year, concluding in November.
Vegas is also trying to become a destination for more than just gambling. Sure, you'll go for the slots and the tables, but the shows have always been a big attraction. What kind of new crowd could a group like blink draw? Who's next to be offered a similar gig?