So Maybe We Do Want to Rent Music and Not Own It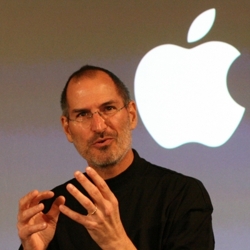 Nope. We're okay with renting, Steve.When the idea of streaming music services was first presented, I was dead against it. I couldn't imagine not owning the music I wanted to hear. And I couldn't get over the concept of losing all my music if I stopped paying my monthly subscription. That was just so wrong!
But that was when I was married to the idea that unfettered access to music was requirement of ownership. I now realize that it's not.
Thanks to streaming services, we all have access to more music than anyone has every had in the history of human sentience. And with recent technological advances, it'll always be availble in the cloud for a price that's close to free (server outages and terrorist delivered EMPs notwithstanding, of course).
So while there will always be music that I wish to own–digital files, CDs, vinyl–for personal reasons, I'm perfectly happy to get everything else through Rdio, Slacker, The Vault, Mediazoic or whatever else comes along. They allow me to sample and enjoy music that I'd never otherwise know about or be able to afford.
You may disagree, of course. But maybe you just haven't spent any time with some of these services. There comes a big "Aha!" moment when you realize that you can have virtually any song from any artist anytime you want wherever you happen to be within seconds of the notion hitting you. It's pretty cool. No wonder streaming adoption is picking up.
In other words, Steve Jobs was wrong. Consumers are okay with renting music. Forbes has this follow-up:
It is great to see a modestly resurgent music industry after so many consecutive years of decline. Music consumption is stronger than ever and the bulk of it is in the form of streaming. Spotify is the current poster child for on-demand streaming but it is worth noting that Vevo, an on-demand music video site, is the top video publisher on the web behind YouTube and Facebook.
Recommendation based music streaming is equally robust.Pandora now has over 125 million users, Songza is a top mobile app and host of other options from Slacker to RDIO have attracted users. Even investment activity has picked up with the Beats' Daisy music subscription service receiving $60 million in funding.