Someone has finally made a horror movie based on rock's "27 Club" theory
Why have so many musicians–Kurt Cobain, Jim Morrison, Janis Joplin, Jimi Hendrix, Amy Winehouse, et al–died at the age of 27?
Wikipedia hosts a long article on the subject. Whole books have been written. There's even a song.
With such a mystique built around these deaths, I guess it was only a matter of time before someone used this as the basis for a horror movie.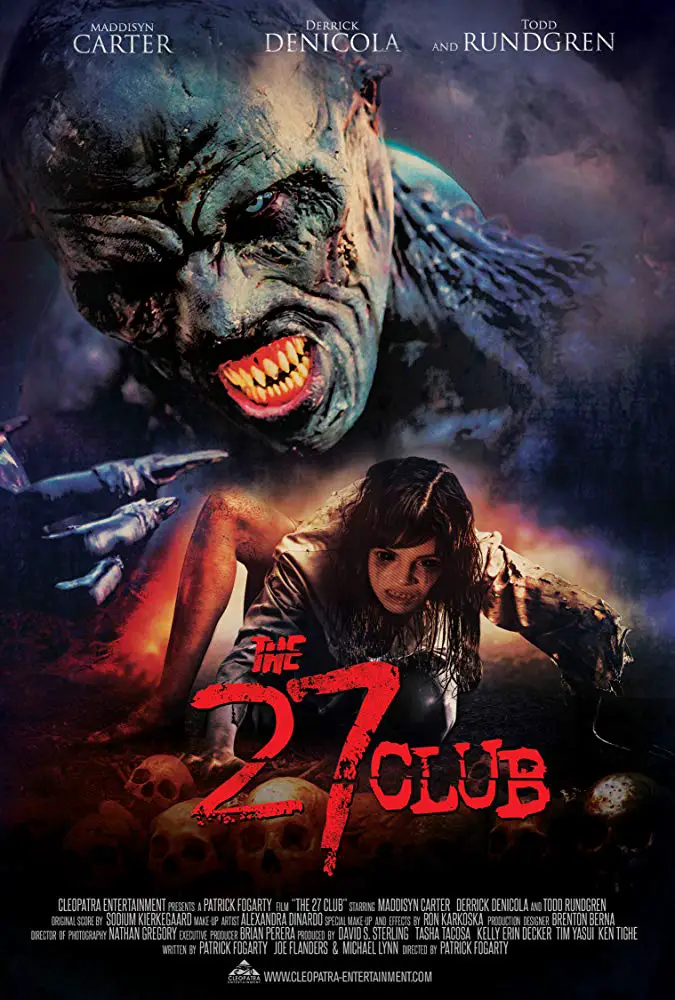 The 27 Club is an upcoming film (available on VOD platforms April 23) that is summarized thusly: "A singer-songwriter chasing fame and a journalism student researching his thesis are drawn into a sinister underworld as each attempts to discover the truth behind the curse of the 27 Club."