Spotify Launches Global Streaming Chart. But Not in Canada.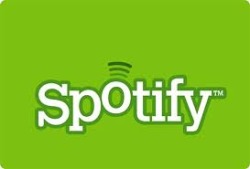 Spotify is probably the world's best-known streaming music service. It's in many, many countries–but still not in Canada.
Still, it's worth monitoring what the company is doing. Take, for example, their launch of a weekly chart based on what users in given countries are listening to. From Engadget:
Taking a page out of Billboard's playbook, Spotify is using its listener data to determine the most popular music in a particular country. Available on the website or as embeddable widgets, the weekly updated charts will reveal which tracks are most listened to for the Spotify 50. The Social 50 list will contain the tracks most often actively shared by the service's users, including via Facebook and Twitter. Another new addition is the ability to see play counts for an artist's top tracks, tracking global plays since October 2008.
Sounds cool, right? Too bad that Canadians are still being shut out. The Next Web has more, too.