Steel Panther has a guitar foot pedal BANNED. You'll see why.
Online musical gear store Reverb is declining to sell cock rockers Steel Panthers' new custom guitar effects pedal saying that it's offensive. Why would they do that?
First of all, it's called the "Pussy Melter" and, uh…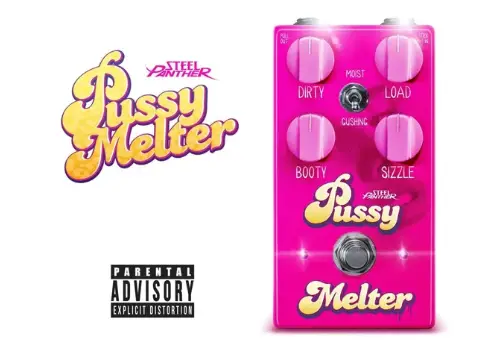 Reverb isn't pleased with the imagery that the pedal conjures up.
We'll see what happens with Steel Panther's next pedal, which is called the "Poontang Boomerang." I did not make that up.