Super-Nerdy Analysis of the "Emotional Content" David Bowie's Songs
Here's your nerdy analysis chart for the day.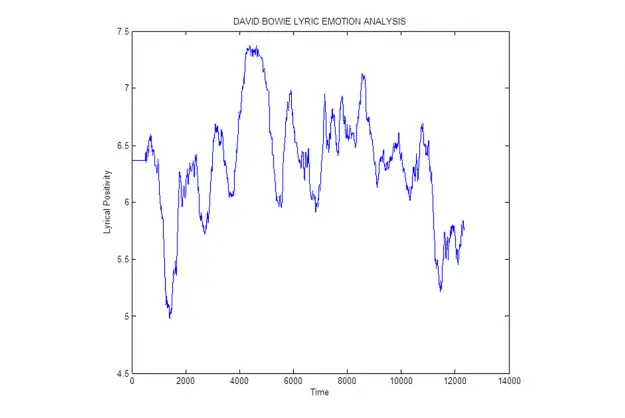 Alex Livesey/Getty Images
This project appears as part of David Bowie Is, the exhibit now running at the Victoria and Albert Museum in London. Basically, Alexis Kirke and Martyn Ware conducted a painstaking analysis of Bowie' entire output, taking into account the key in which Bowie wrote and sang and the "emotional content" of the lyrics.
They found that the more positive the song, the higher the pitch. They also found that positive, higher pitch songs corresponded with higher commercial sales. Read all about it at Mashable.