Survey: Canadian Teens Stealing Less Music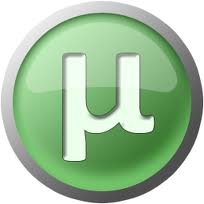 A new Ipsos Reid survey suggests that more Canadian teens are choosing to pay for music downloads rather than just grab them free from someplace. Why? "[A] combination of stricter policies and a greater appreciation of copyright."
The study showed that 76% of Canadian teens (12-17) have used a legal music download site (like iTunes) to get their music. Compare that to the 52% who said they downloaded paid music during a survey conducted in 2009.
Other findings:
40% have used P2P sites, compared to 74% in 2009.
21% say they feel guilty about pirating songs. 35% don't feel guilty while 44% don't have an opinion on the matter.
My take? If you provide legal, hassle-free and, above all, reasonably-priced access to digital media, it's worth spending the money rather than going through the trouble of finding what you want through torrents or P2P sites.
But beware: the Internet views any blockage, censorship or denial of access as damage and will route around it. That means governments, rightsholder organizations and collectives in Canada and around the world still need to get their shit together when it comes to offer access to digital material while securing reasonable protection for their clients and constituents.
Survey results courtesy the Ipsos Canadian [email protected] Reid Report.