The Rise and Fall of Serial Joe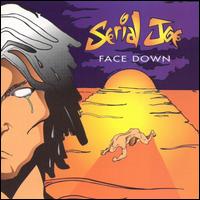 Back in the 90s, there was something of a rivalry between two new Toronto-area bands.  It was Sum 41 vs. Serial Joe.
Sum went on to all kinds of success, selling tens of millions of records.  Serial Joe, not so much.  
So whatever happened to them?  The blog PeteHatesMusic tries to find out.
Fans of a certain age in the Greater Toronto Area, and perhaps other parts of Canada, will have certain memories and nostalgia when I mention this band: Serial Joe.
The band received the reaction that a lot of young, teenage male rock bands that rise to prominence typically receive – girls loved them, some guys cautiously liked them, and most guys loved to bash them. Although they initially tried the hard rock-rap angle, what ultimately found them some years of success in the late 1990s in Canada were poppy rock songs.
This piece is about the rise and fall of Serial Joe, my connection and experiences with the band, and what singer Ryan Dennis is up to now.