The Stranglers Return: An Interview with Baz Warne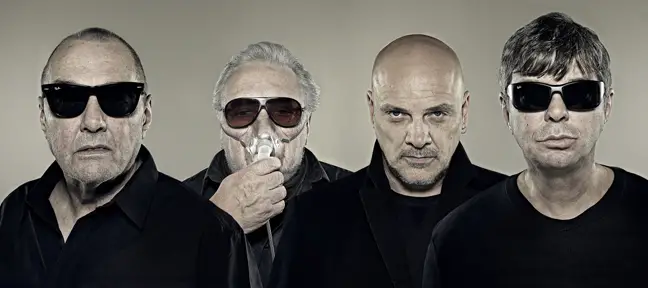 The Stranglers have been a going concern since–wait for it–1974. And although they've been through several incarnations, they've always managed to keep the wheels on the bus.
With a new North American tour underway, contributor Juliette Jagger sat down with guitarist Baz Warne.
You guys just completed what was The Stranglers most successful UK tour to date. Now, although you weren't with the band during their earlier years, they must have been on your radar. What was your outside perception of the band, and did you ever think they'd stick around long enough to tour into their 60's and 70's, let alone that you'd be touring with them?
When The Stranglers started in 1974 I was ten, so I was just a kid. I don't know if you can tell from my accent but I come from the North of England. That's 300 or so miles away from London where it was all supposed to be happening, so I only ever got little snippets of it on TV, the radio, and sometimes in the music press.
Back then I was actually a paperboy. I used to make deliveries on my bicycle, and there was one guy who I used to deliver to that had an English music periodical called Sounds. What I used to do was deliver all the other papers to the next street first, and then sit at the end of this guy's street and read his paper before I gave it to him. The Stranglers were always in there, always. They were on the front cover and you used to think, 'Jesus Christ, look at these guys.'