Top Ten Rock Stars In Comics
Next week is Fan Expo and for nerds like me, it's a must-go event. Fan Expo is the biggest sci fi, comic, horror, video game, anime convention in Canada and one of the largest in North America so while I will be working the show for another website (cough Geek Hard cough), it's more of a working vacation. Which brings us to this week's list. Rock and comics have always had a strong connection. Kiss and Alice Cooper have appeared in comics on a number of different occasions as has Eminem and Aerosmith. So where do their appearances fall? Hopefully we sort it out with the Top Ten Rock Stars In Comics!
10) Billy Ray Cyrus – Time Lord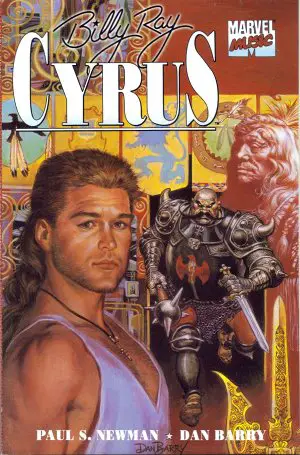 This is included due to the pure cheese factor. The story involved the father of Miley finding a time traveling tour bus.
9) Bruce Springsteen In Transformers… sort of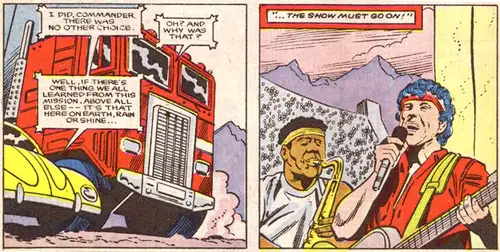 Look it's Brick Springstern… I mean Brick Springhorn… alright look, sor some reason (possibility of a lawsuit would be my best guess), they didn't get the rights to the names but there is no doubt in anyone's mind that this singer of "Born in America" and "Dancing In The Night" is Bruce Springsteen. He even brought Clarence Clemons with him in his appearance in The Transformers #14.
8) Aerosmith in Shadowman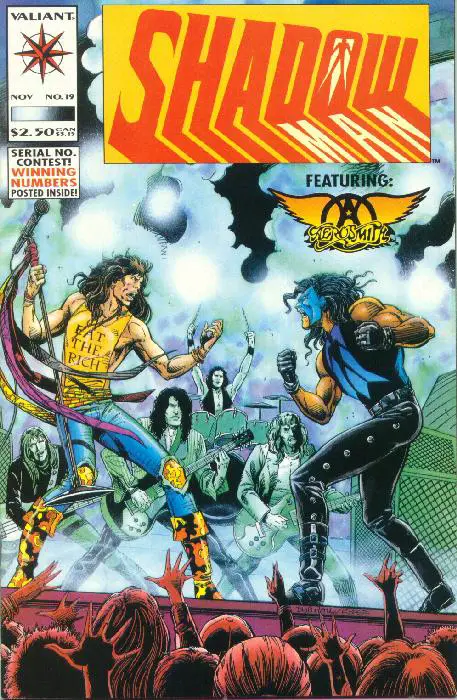 To be honest, I have no idea what the story was on this one but I do know it was one of the best selling issues of the series.
7) Robot Is A G Go!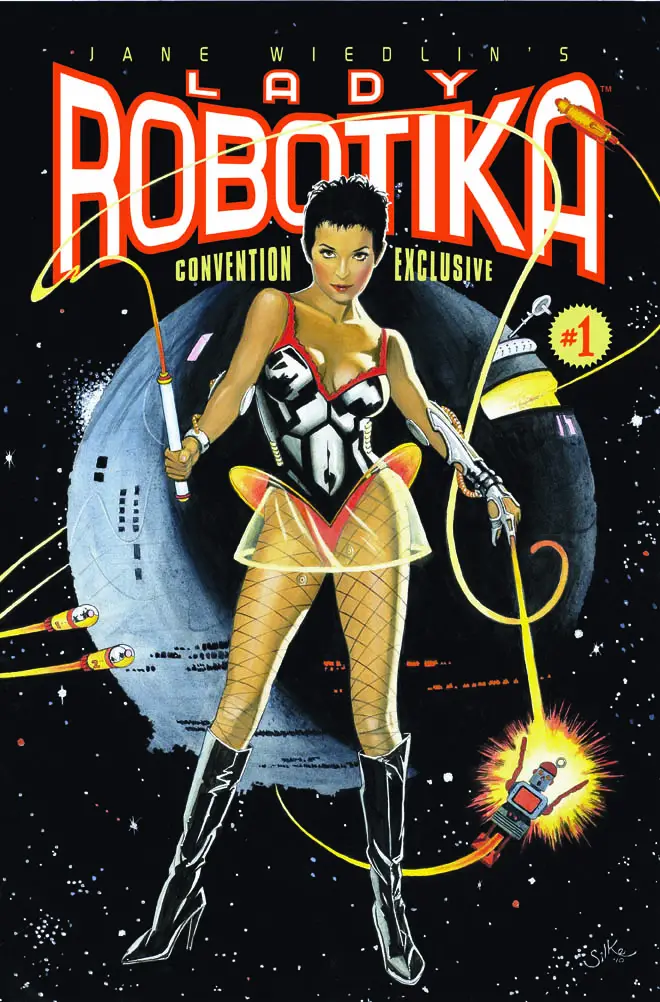 Jane Wiedlin is a fan of sci fi and comics. She also happens to be the guitarist for the Go-Gos. She merged all of this into a comic where she gets abducted by aliens and transformed into a cyborg.
6) Public Enemy… Freedom Fighters!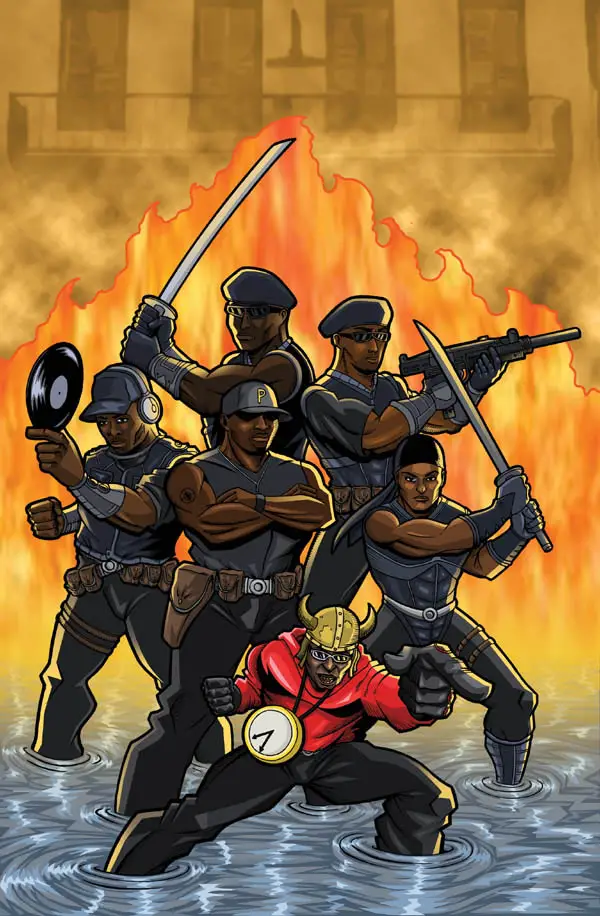 We all know Flavor Flav and Chuck D the rappers and hip hop legends but little did we know that they are also part of a secret organization called The Underground Railroad, helping out the oppressed everywhere.
5) Wu Tang Clan Aint Nuthin To F*&K With!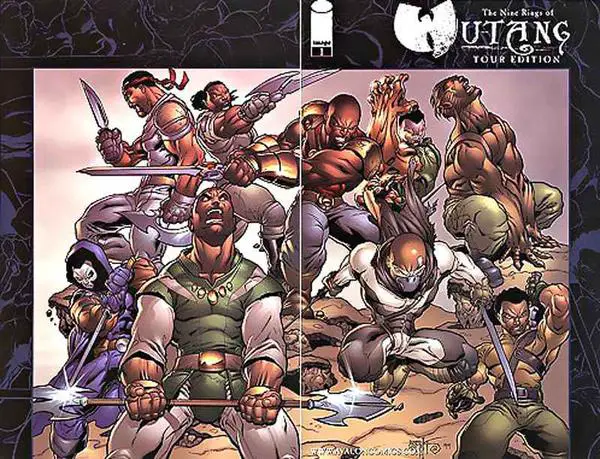 I mean look at that cover? Would you mess with these guys? The Wu Tang comic served as a natural extension of the already comic book like personas of the group.
4) Eminem Meets The Punisher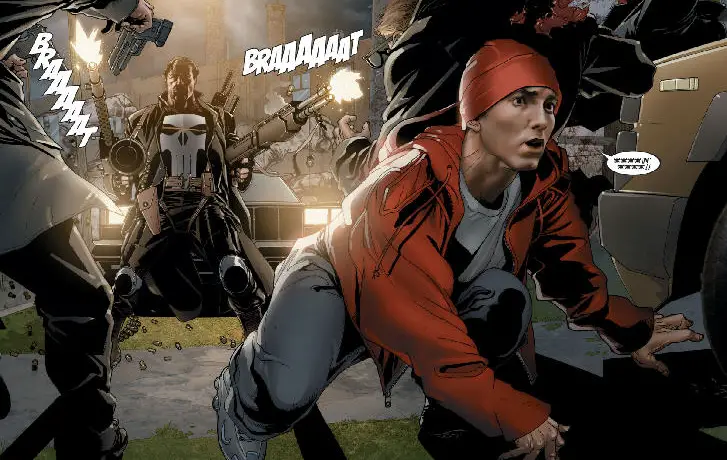 So and parents moral group wants Slim Shady dead and hired Punisher enemy Barracuda to kill him. The Punisher tries to help Eminem by…killing all of his bodyguards… it doesn't make much sense but the art is solid.
3) John Lennon Alien Peace Maker?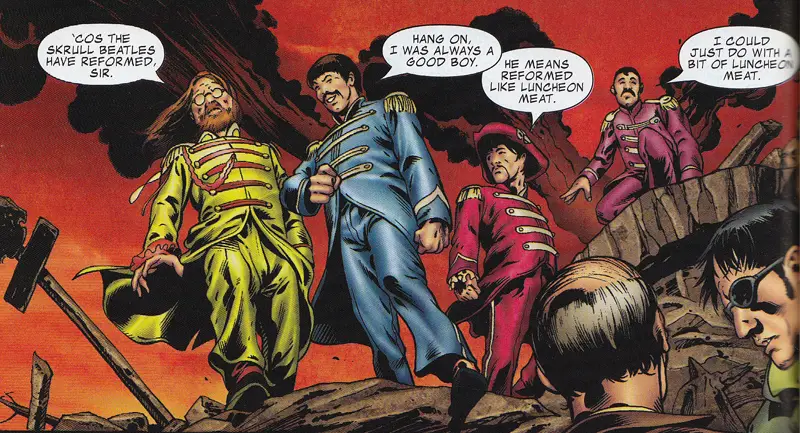 In the Marvel universe, there is an alien race of shape shifters called the Skrulls. In a plot to try and take over the world, some of them tried to replace well known super heroes, politicians and The Beatles. Fortunately The Skrull Beatles didn't replace the real fab four, In fact, the Skrull Beatles reformed in order to battle alien invaders trying to take their new home of England.
2) Alice Cooper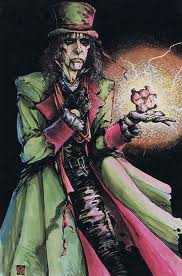 Alice has been around comic since the 70's (with a Marvel special) but his greatest appearance was in The Last Temptation of Alice, written by comic superstar Neil Gaiman and drawn by Mike Zulli. It featured Alice as The Showman trying to lure a young boy named Steven to his traveling show. It also coincided with an album of the same name.
!) Kiss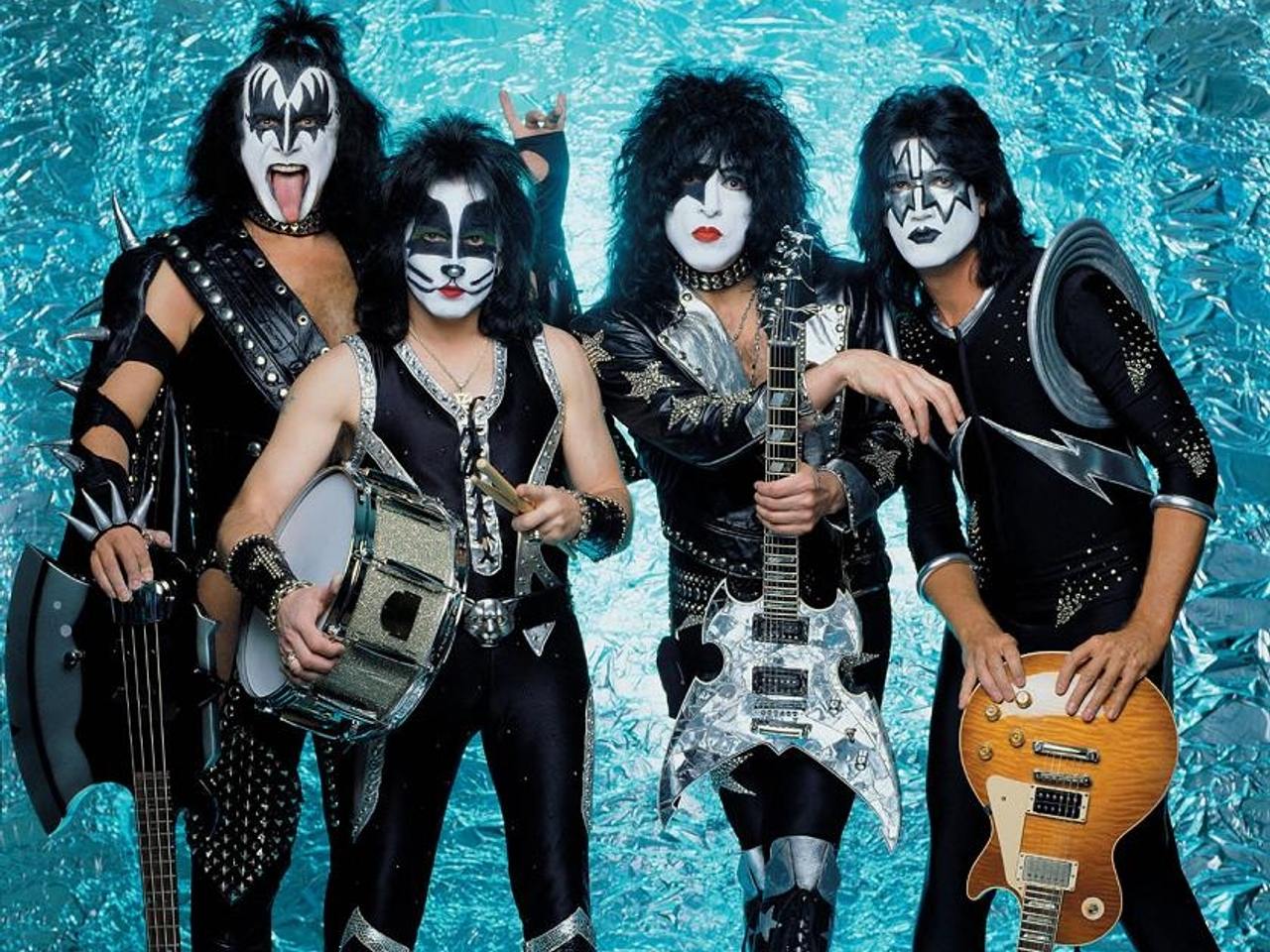 Kiss have been featured in a number of comic book series, starting with the famed Marvel special (which included the band's blood in the ink) as well as a series through Todd McFarlane and Image comics and currently a series through publisher IDW. Oh and the band also recently met Archie.
Any comics that I missed? If so, please drop your thoughts in the comments section below!