Vancouver's Skookum: How to hold a big outdoor multi-day music festival downtown
There are precious few cities on the planet that can hold a massive music festival smack in the middle of (or at least very close to) downtown.
There's New York City (Central Park), London (Hyde Park), Chicago (Grant Park, home of Lollapalooza), Las Vegas (watch out for the crazed snipers!) and…er, that's about it. I'm sure there is a few more, but I think I've made my point. (A shout-out, too, to Toronto's Field Trip. But its limited size–~4,000–doesn't quality it as a major music fest.)
Vancouver needs to be added to this list thanks to the barely-just-born Skookum Festival. Created as a three-day event celebrating music, art, and food with a goal of attracting up to 20,000 people a day, the 2018 edition just wrapped up in Stanley Park.
For those unfamiliar with Vancouver geography, Stanley Park (est. 1888) is 1,000 acres of parkland and forest on a peninsula bordering on the west end of the city's downtown, surrounded by the harbour and English Bay. While there's on-site parking and plenty of transit options (including car sharing), anyone can walk from the downtown area in 15-30 minutes.
While most of the park is forested, there are meadows and open spaces suitable for large crowds–like, oh, a music festival. In the case of Skookum, there was the main Skyline Stage (named so for obvious reasons)…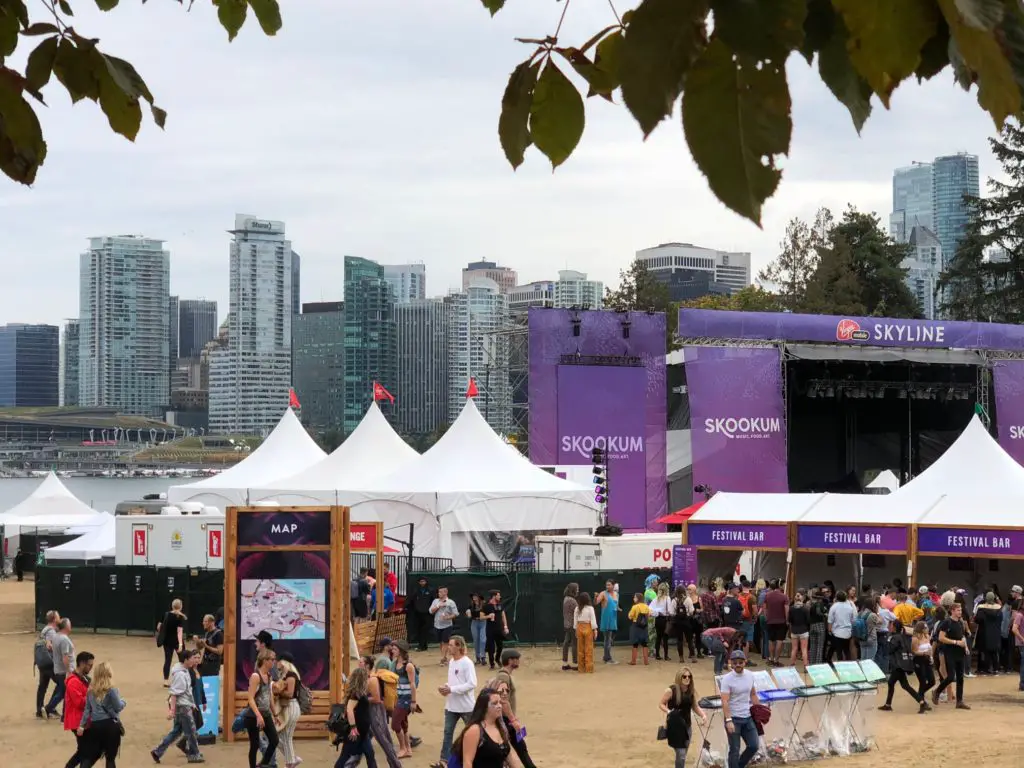 …the slightly smaller Mountain Stage (There are mountains behind those trees. Trust me.)…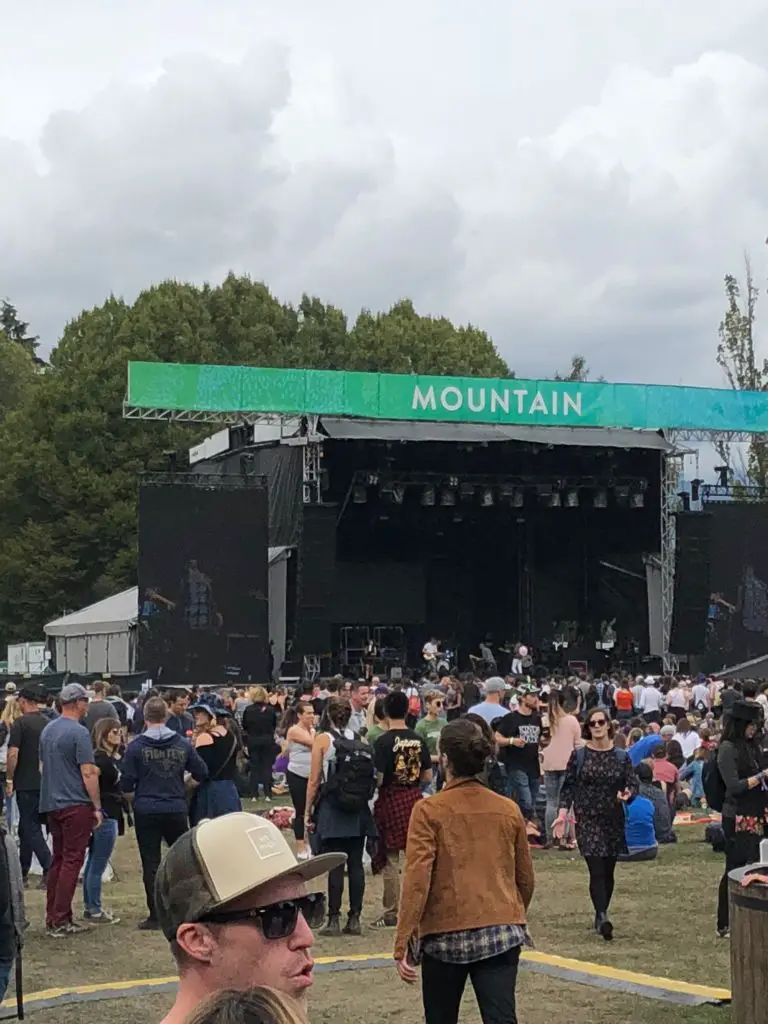 ….and two secondary stages: The Forest (because forest)…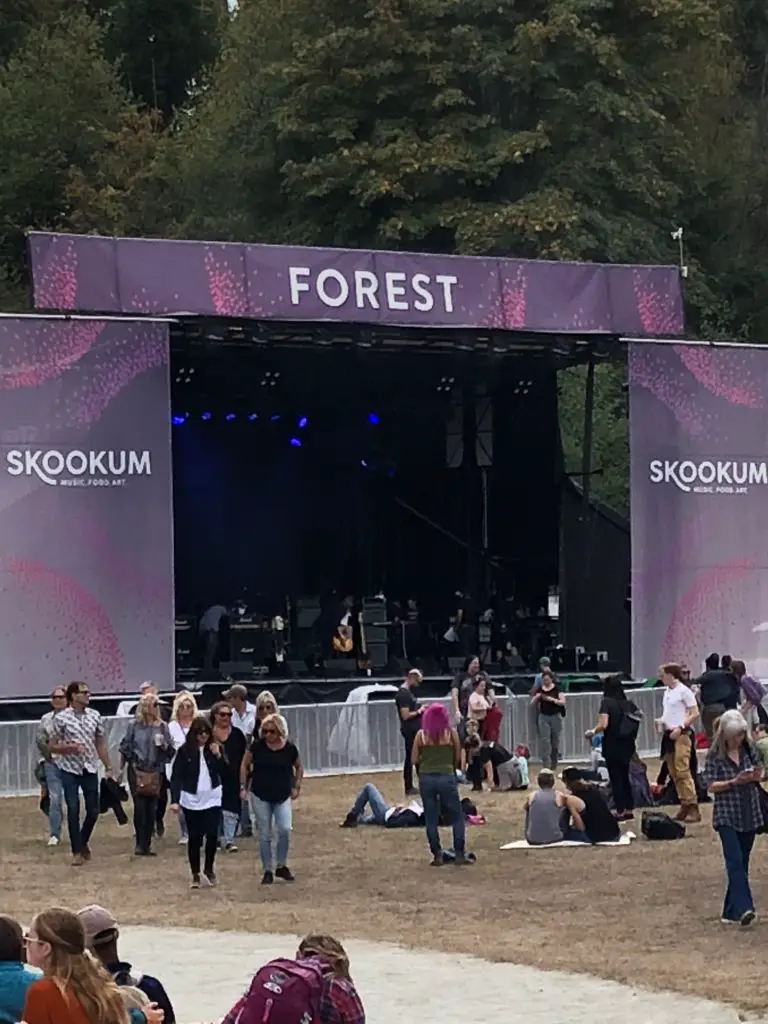 …and the Meadow Stage.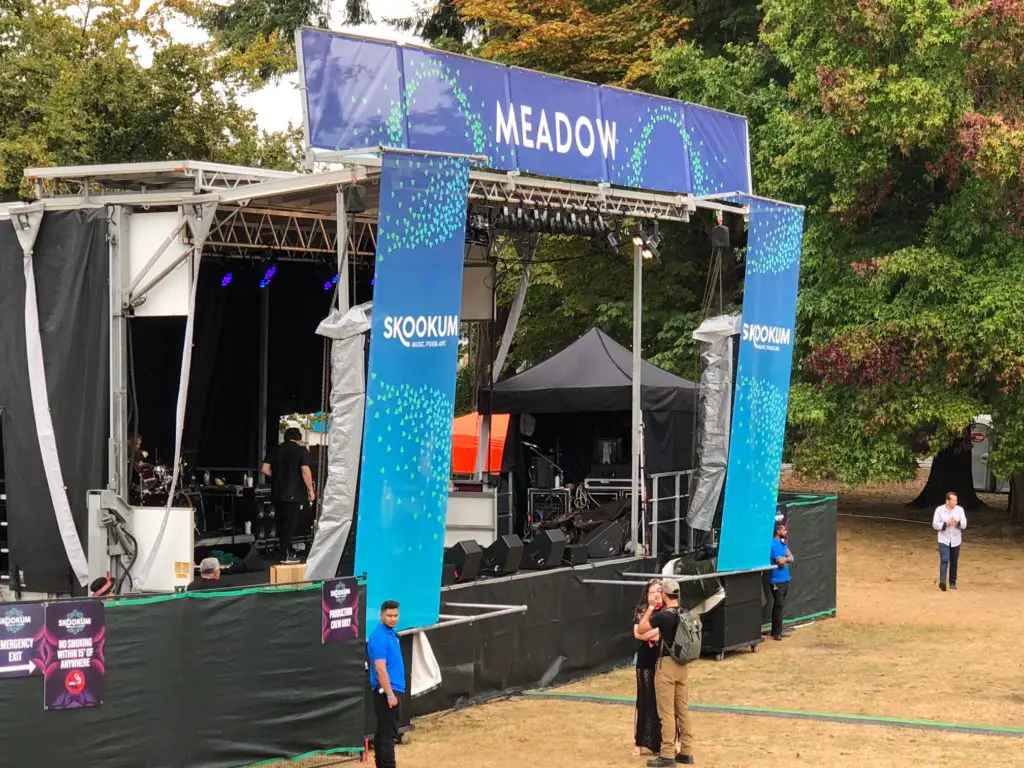 None of the stages is more than a five-minute walk apart. In between are things like a vendor village, tons of food stalls, places to get drinks (beer, wine, cocktails) and, in the case of both the Skyline Stage and the Mountain Stage, special VIP seating/viewing/hanging out areas like this.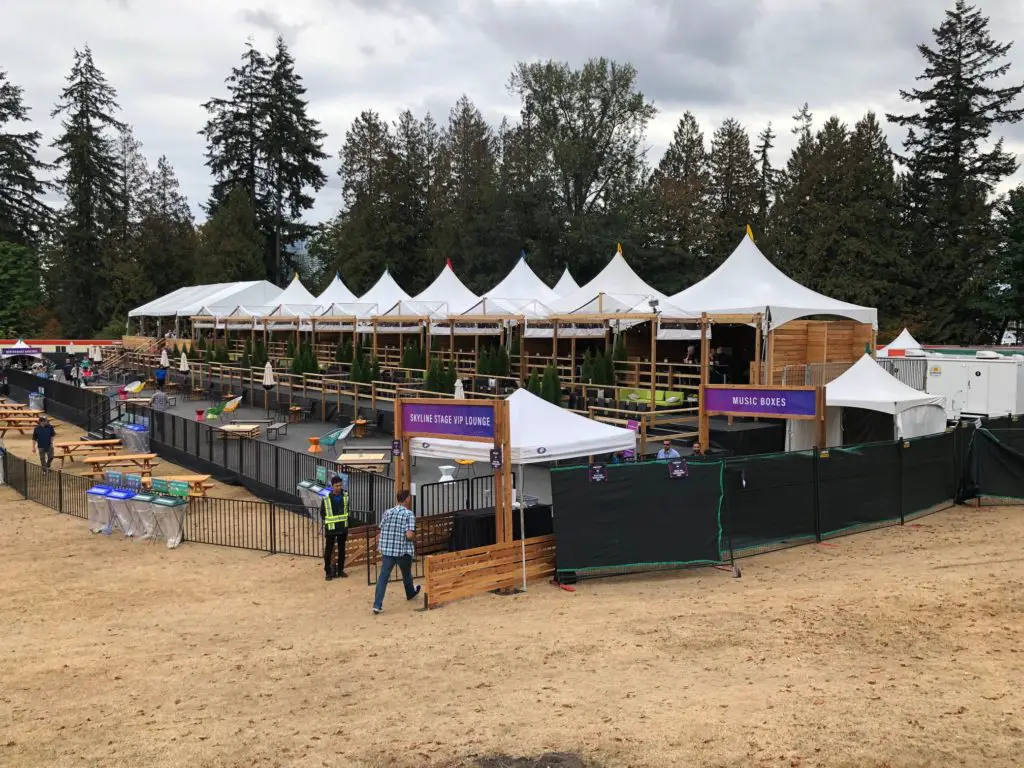 Given its location (and BC's sensitivity to environmental issues), Skookum was determined to be as eco-friendly as possible. This meant partnering with an organization called Ocean Wise.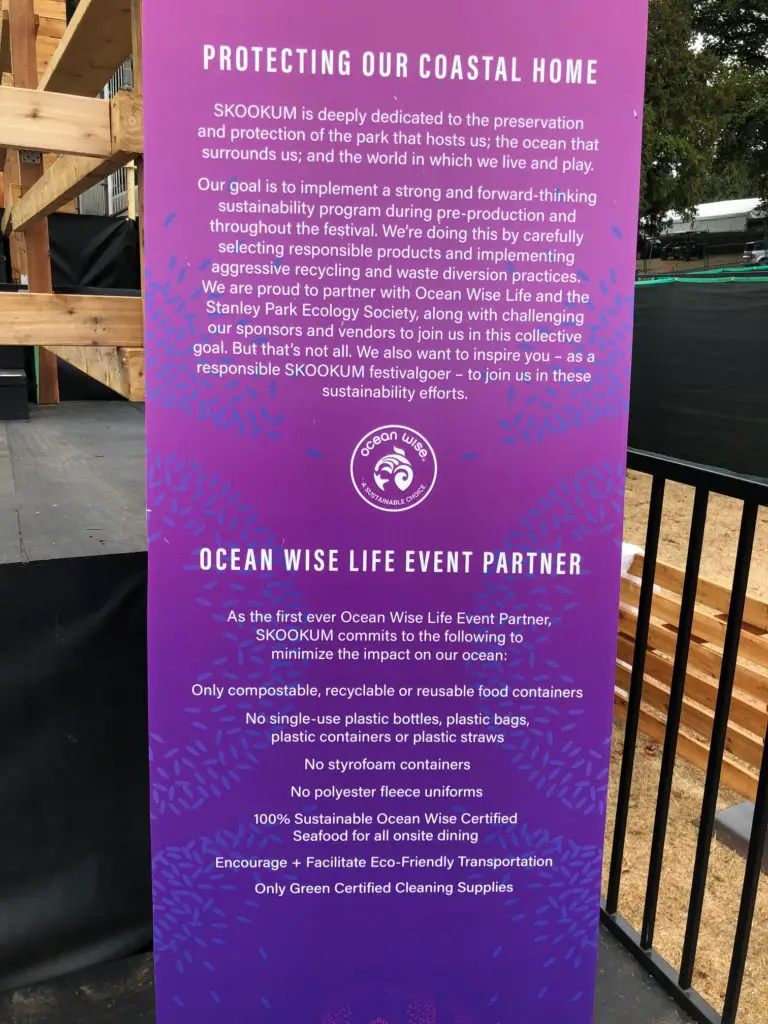 And damn, the place was clean. Even though I never noticed them, organizers must have had an army of litter picker-uppers because there was no trash to be seen anywhere. Or maybe Vancouverites are just naturally neat and tidy.
I'd never seen a sign like this before. Accessibility, sure, but elders? Good for them! Rock'n'roll knows no age limits.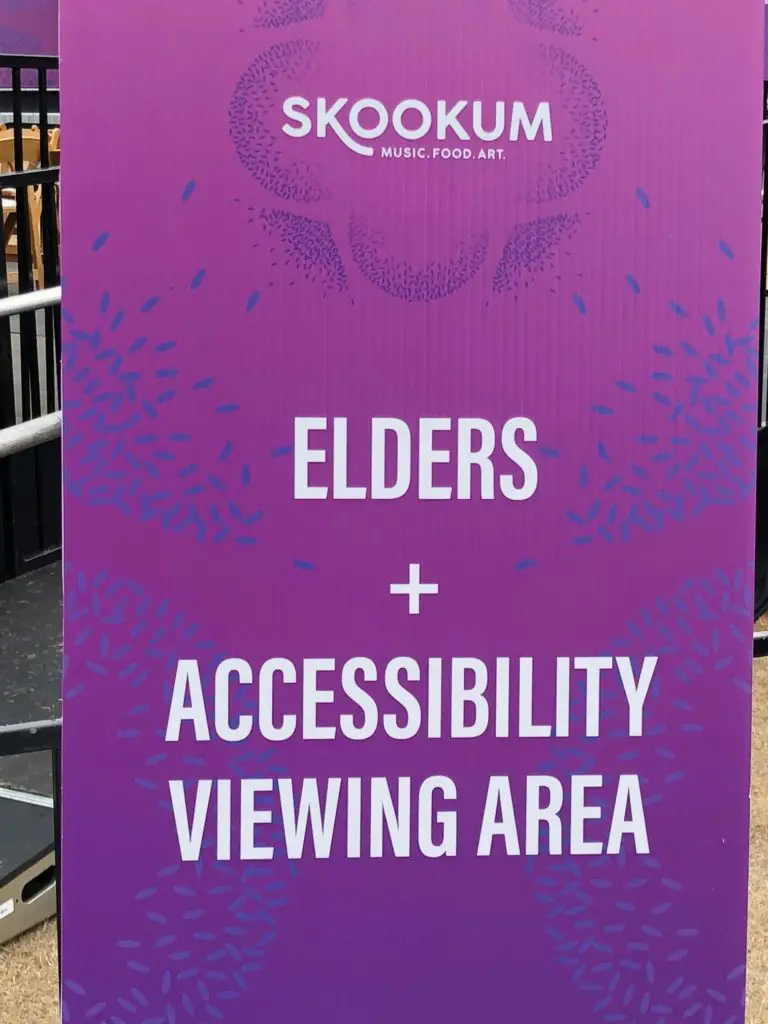 Although I could only stay for two of the three days, I did manage to pack a lot into my visit. The Zolas had a bubble machine.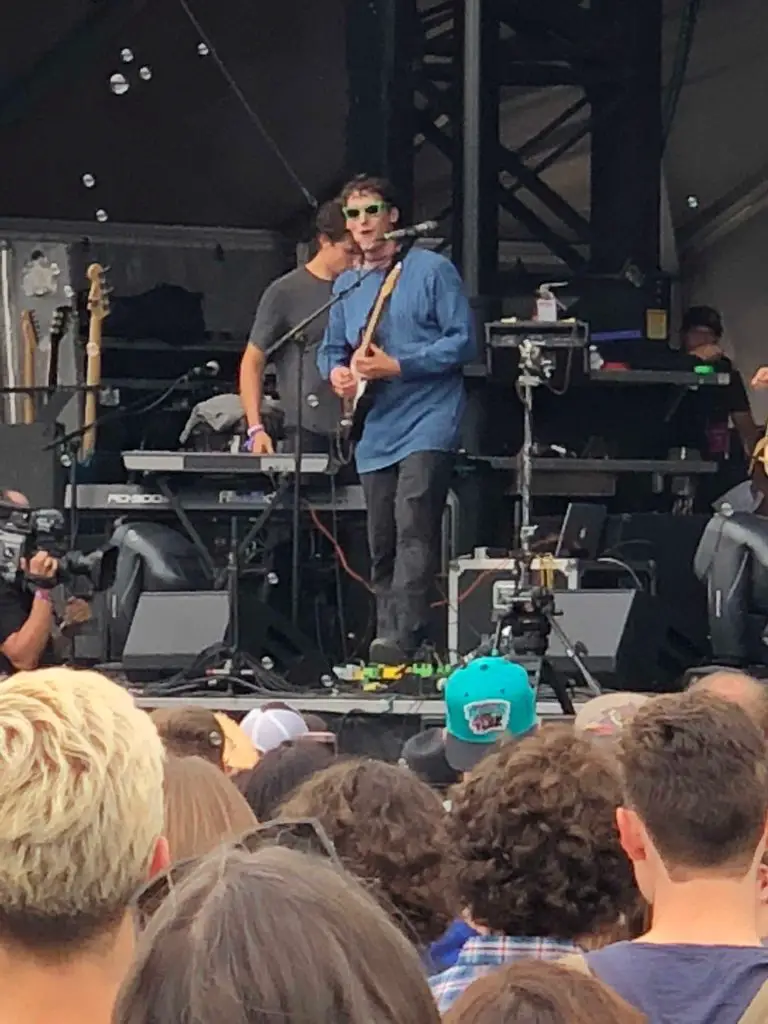 Stereophonics brought out the Welsh contingent, which knew all the lyrics to every song.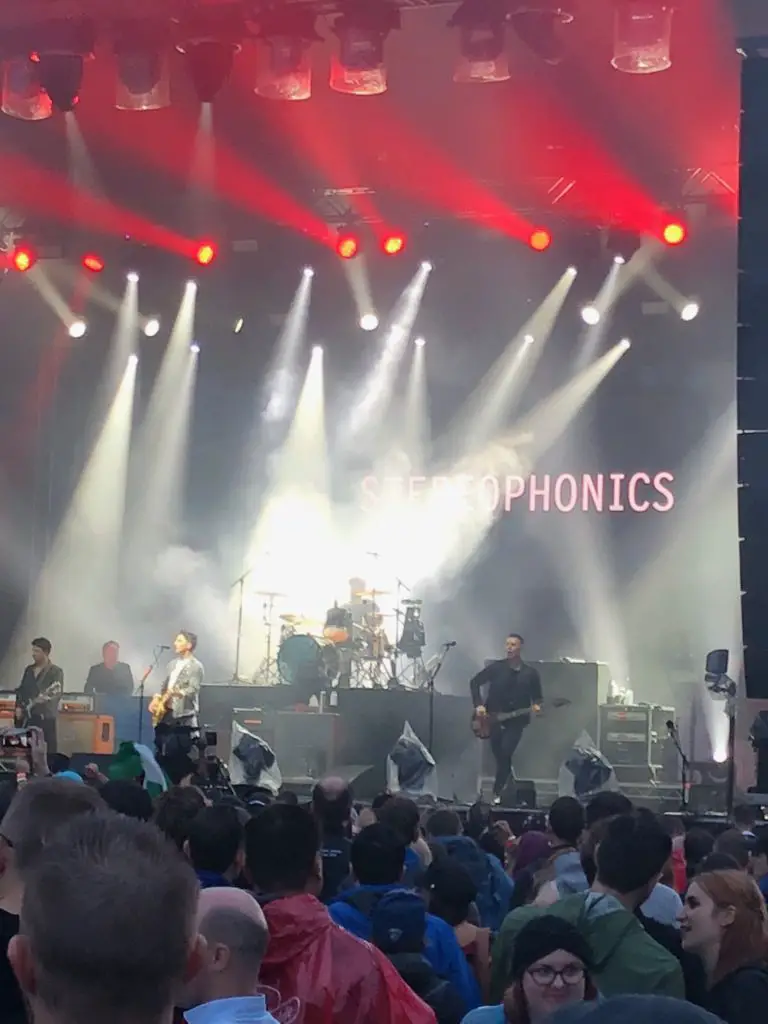 I missed Metric, but they were definitely there on the Saturday night. Either that or someone stole their gear.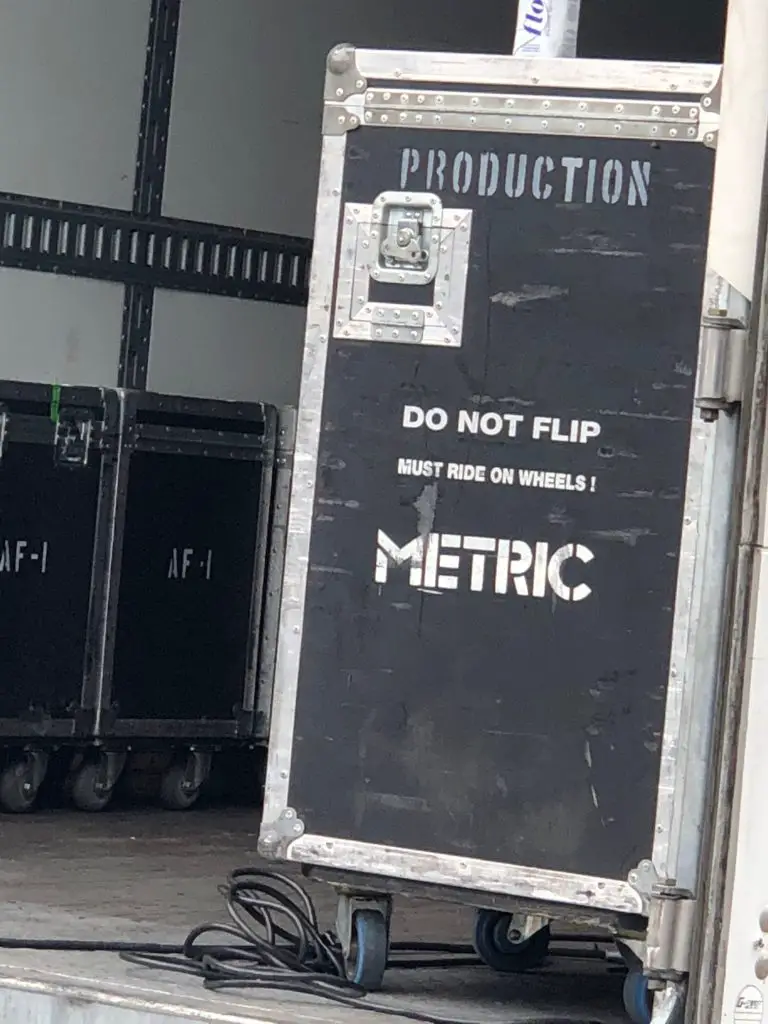 St. Vincent reaffirmed her goddess-like status in my eyes.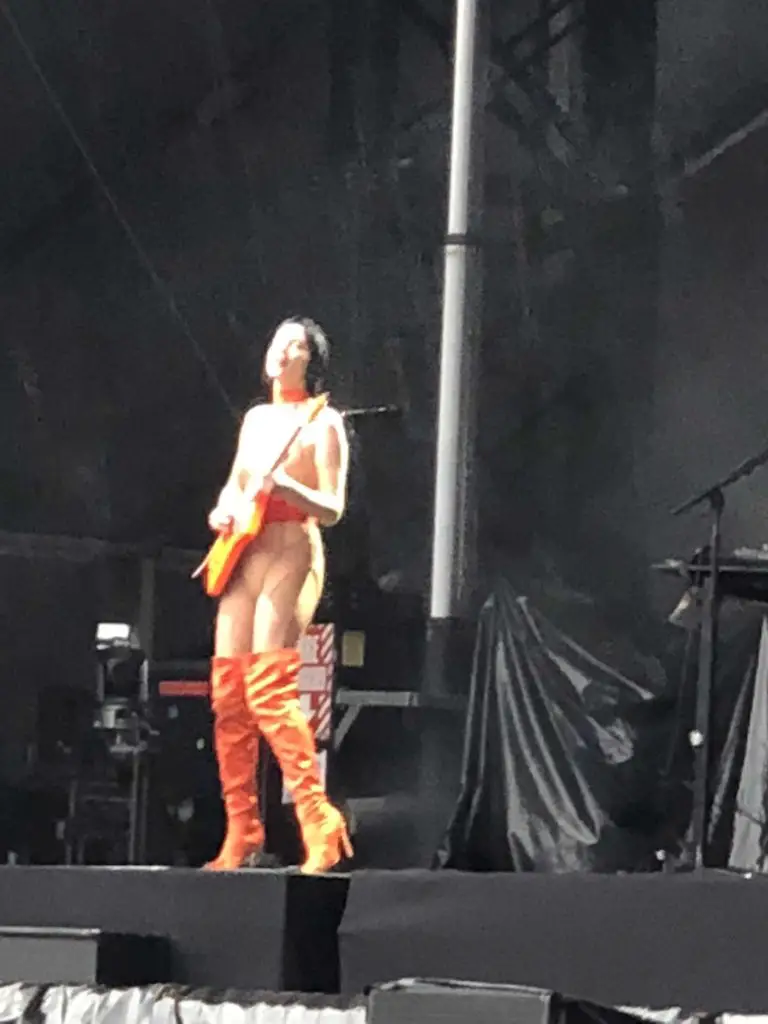 There many more (and much better) pictures of all three days to be found here featuring The Killers, Florence + the Machine and more.
I was lucky enough to be given artist accreditation, which means my pass was powerful enough to get me onstage in front of a mic, should I so chose. I didn't, of course, but I did get to see what life was like backstage for the artists, crew, and production people.
Here's the hard truth: if you hope to establish yourself as a long-running festival, you need to really, really take care of the artist and their crew. The green rooms for both the Skyline and Mountain stages were awesome. King crab legs and lobster for the taking? Trays and trays of sandwiches and fresh sushi?  Crew catering consisting of prime rib and miso cod? A full bar with craft beer, Canadian wines and special cocktails (made with premium spirits like Grey Goose)? Build-your-own thin crust wood-fired pizza? Yep. Add in some comfy chairs and it was really, really hard to leave.
Nice job, Skookum. About 50,000 people came through the gates despite the rain.
And having spoken to the organizers, they're looking to expand things further into the arts space. And what that might be? Stay tuned for 2019.