Want to Buy Kurt Cobain's Childhood Home? It's for Sale… [UPDATE]
If you're looking for a modest home in a down-at-the-heels logging town at the end of the road, I've got a deal for you. It's a 1.522 square-foot four-bedroom house (one bath, alas) in Aberdeen, Washington.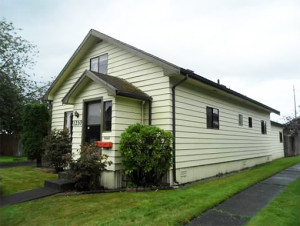 It's a fixer-upper for sure–the kid who used to live there used to draw on the walls and later, as a teenager, punch a hole in the wall that was never repaired–but it has potential.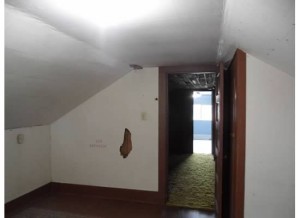 Here's the full listing from Aberdeen Realty.
Description
The Childhood Home Of Kurt Cobain Is Being Offered For Sale. There Are A Number Of Exciting Possibilities For This Unique Property, Including Moving The Building And Incorporating It Into A Larger Institution Or Private Collection. This Is A Once In A Lifetime Opportunity To Own A Piece Of Rock History. Offered At $400,000.
Listing #:
Price:
Status:
Property Type:
Type:
Style:
Bedrooms:
Bathrooms:
Full Baths:
Sq. Ft.:
Garage Size:
# of Acres:
Lot Sq.Ft.:
Year Built:
School Dist:
Address:
Community:
City:
County:
State:
Zip:
CDOM:
UPDATE: There's been a price drop of–wait for it–25%. It can be yours for $300,000.