With the way music licensing is structured, will streaming every become profitable?
There isn't a single streaming music service that's turning a profit. Spotify, the biggest of the bunch, still lost $1.4 billion last year alone. Apple and Google can afford to subsidize their streaming programs with their other ventures, but what about standalones like Tidal, Deezer, Quboz and Napster?
Meanwhile, the record labels are reaping HUGE profits from streaming. They're making far more money from streaming than selling physical product or any other revenue source.
Meanwhile, the streaming companies are being bled dry. Take a look at this graph from Statista.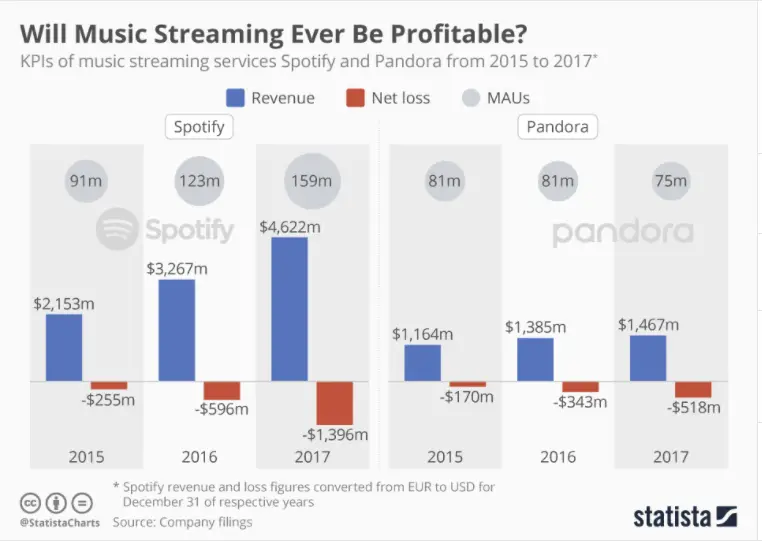 Clearly, this is unsustainable.  How things will play out is anyone's guess.