Weekly Music Sales Report – 04 April 2012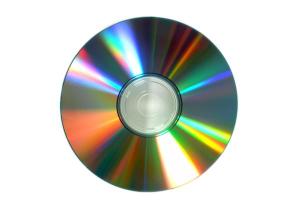 [Sorry for not posting this yesterday. Being out of the hemisphere, I'd forgotten what day it was. -AC]
This past week was pretty good, thanks to the Bieber. But I'll get to that.
With five albums selling over 10,000 copies, album sales are up 8% from last week, pushing year-to-date pacing to a nice +5%. The only real downside is the sale of physical CDs, which continue their slow-motion crash. They're -6% from 2011.
On the plus side, digital album sales are up by 33% from last year which individual digial tracks are pacing 36% ahead.
Who gets the credit? Madonna, for one. She managed to move 32,000 copies of MDNA, making it her third straight #1 album debut and 7th #1 album since SoundScan started counting things in the 90s.
Shinedown did good with 5,500 copies of their new one, Amaryllis, good for a #7 debut. The best they ever did before was a #19 showing for Sound of Madness.
Now the bit about the Bieber. His new single, "Boyfriend," debuts as the top digital track in Canada with 55,000 downloads. That set the record for the biggest first week download today AND the biggest overall one week download total since SoundScan started tracking the damn things seven years ago. "Boyfriend" bumps off Lady Gaga's "Born This Way," which held the previous one-week record of 44,000 downloads.
In the US, it's Madonna all the way with a first week debut of 359,000 copies of MDNA. Lionel Ritchie's countrified remake of all his old hits, Tuskagee, ends up at #2 with about 199,000 copies. And Adele? In third place, less than 10,000 copies short of selling 8.5 million copies of 21 in the US alone. Shinedown finishes at #4 with a very nice 105,000 units sold of Amaryllis.
And yes, the Bieber has the #1 download with 521,000 copies of "Boyfriend."
But hold on. Could there be more to the #1 finishes of the Bieber and Madonna? Absolutely.
Leading up to the start of her next world tour, fans who bought tickets were given a coupon code redeemable for either a physical or digital version of MDNA. Read more about the growing controversy over "bundling" here.
Meanwhile, the Bieber track could have been even bigger had it not been exclusive to iTunes and if streams from services like Spotify had been counted towards its position on the Hot 100 singles chart.
All numbers courtesy Nielsen SoundScan.