We're Getting Serious About Heavy Metal in Academia. About Time.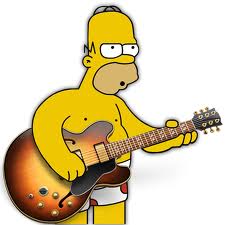 There are some who believe that the study of heavy metal is a waste of time. Yet many of these same folks believe it's okay for universities to offer courses in jazz and classical music because, well, that's serious stuff. After all, this is proper music, you know?
Bullshit.
Metal is one of the biggest and longest-lasting popular music movements of the modern age. It has its own style, belief system, dogma, fashion, history and philosophy. Metal is enjoyed and practiced by people of all cultures all over the world. And that's not worthy of study?
Again, I call bullshit. You bet it's a topic for academics.
The Quietus reports on a recent conference at Bowling Green University in Ohio.
Bowling Green University in Ohio held a four day conference on Heavy Metal and Popular Culture, organised by the International Society for Metal Music Studies (ISMMS). Attendees were academics and fans from all around the world, gathered as an officially recognised society to present papers and discuss issues surrounding a scene frequently misunderstood and at times evidently vilified.
The conference is just one part of a burgeoning academic movement interested in metal for its cultural and sociological importance. It has already courted controversy within the scene for some of its published work on 'black metal theory' in the book Hideous Gnosis, a collection of essays from a symposium held by scholars in Brooklyn, 2009. Another collection of essays entitledReflections In The Metal Void saw release in 2012; the apt quote on its back, "Heavy metal is argument".