Which Genre of Music Works Best in Commercials?
Here's an interesting study from Nielsen that looked at the effectiveness of more than 600 TV commercials, more than 500 of which included some kind of music. The study looked at how these spots performed in terms of connecting with their creativity, empathy, emotive and information power.  Everything was distilled into this chart.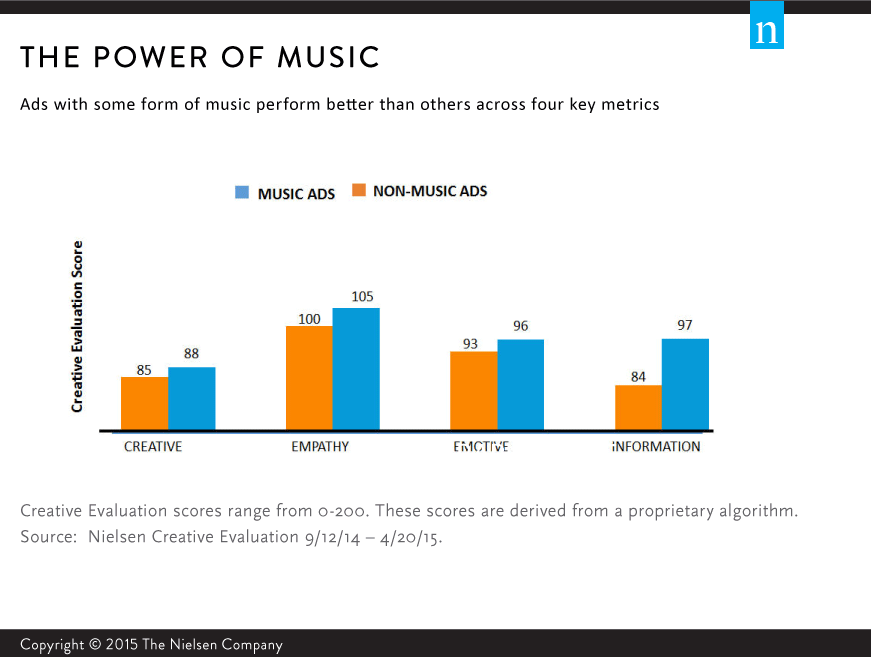 Okay, fine. But what genre of music did the best? Keep reading.