Would You Spend $650 to Make Your iPod Sound Better?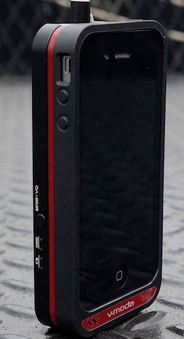 Well, some people might–the kind that have way too much money.
The V-Moda Vamp is an iPhone case that contains a digital-to-analog converter complete with a headphone amp. It's guaranteed to make those digital music files sound infinitely better.
The catch? Didn't you read the headline?