10 Questions: Prepping for Record Store Day with Kops Records in Toronto
For vinyl junkies, it's the most wonderful time of the year: Record Store Day is upon us tomorrow!  I had a chance to speak with Nick Koppel, the guy behind one of my favourite indie record stores, Kops Records in Toronto, the oldest indie record store in the city.
1.  Wait:  You're opening a new location?  How can you manage that in an age where physical music product keeps falling?
It's false that physical music keeps falling. Demand has been consistently increasing.  See? Young people are living in a city where their apartment isn't theirs, they don't have a house, they don't have a car and they don't have kids. All they have that's their's is their record collection.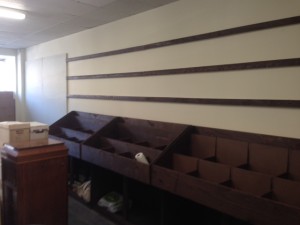 2.  Let's talk about vinyl. Who's buying? Who's selling?
Buyers are everyone from 16 year old high school girls, to 60 year old retirees whose grandkids are dusting off their parent's old turntable and collections. Many. One set of sellers are downsizing.  One set prioritizing kids. One set moving.  One set need some money
3.  What do you figure is the average age of the vinyl buyer?
25
4.  What kind of vinyl is selling? Which artists? And have you noticed certain age groups gravitating to certain artists/eras?
Everything.  New new music (Charted, Alternate). New roots, which by today's definition is everything before 2000 (including Oasis, Nirvana, but also Howlin' Wolf & Patsy Cline). And used. Which is vintage when near perfect, and used if otherwise.
5.  What about 180/200-gram vinyl? Is that doing well for you?
Depends. Crosley turntables can't handle 180g vinyl, so most young kids don't buy it. Jazz/Classic rock aficionados do though.
6. Record Store Day: a good thing or a bad thing?
Both. Good because everyone is thinking 'Vinyl'.  Bad if you get caught up on 'exclusives': it's no longer the grassroots movement that started in Baltimore.
7. What do you say to people who want to buy Record Store Day releases but are elbowed out by the hardcore dealers who buy up everything and then sell it for inflated prices on eBay?
First come, first served. No quantity title purchase allowed.
8.  What have you got planned for RSD?  What do expect to be the big sellers?
K.I.D. performing in our garage. Our traditional sale. 8am open @Queen
9. How big can this vinyl resurrection get?
Vinyl's a standard format, that outlasts digital.  But until new pressing plants open up, production is choked, and represses/new releases delayed. Even pop artists like Taylor Swift have 3 month delays between digital and vinyl releases.
10. How much longer will bricks-and-mortar stores be around?
As long as their business model is right, always.
There are two locations of Kops: the original store at 229 Queen Street West and the new location at 592 Bloor Street West.