For His 70th Birthday, Freddie Mercury Got an Asteroid
Were he still with us, Freddie Mercury would have turned 70 today. To honour the occasion, the Minor Planet Centre of the International Astronomical Union has presented Freddie with his own asteroid.
Previously known by the un-prosaic designation Asteroid 17473, it will now forever be known (to members of our species, anyway) as Asteroid 17473 Freddiemercury. It's rather dark and small–10,000 times fainter than anyone can see with the naked eye–and wasn't discovered until 1991, but it's out there, a two-mile-wide piece of solar system debris sitting in orbit with untold other asteroids in the gap between Mars and Jupiter.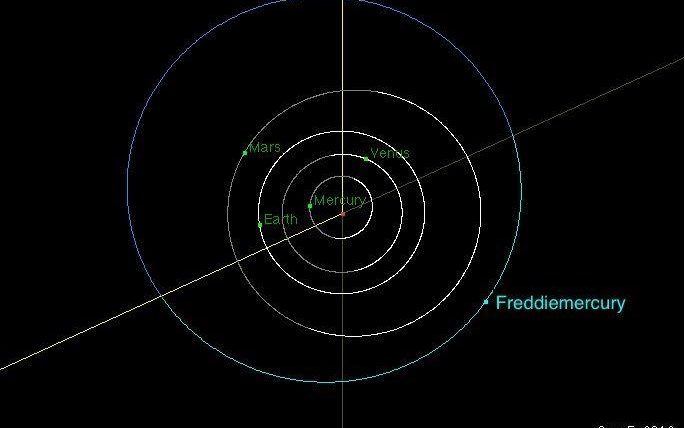 Queen's guitarist, Brian May–a man with a PhD in astrophysics–is understandably chuffed about the honour. Think he had anything to do with it?
The International Astronomical Union is the only Earthly organization with naming authority when it comes to space objects. Other musicians with their own space rocks include Santana, the Beatles (collectively and individually), Jerry Garcia, Jimi Hendrix, Motorhead, David Bowie, Rammstein(!!!) and Peter Gabriel. There's also a strangely large number of asteroids named after Yes.