A Toronto burger joint offers a SLAYER burger
That's the name of the place: Slayer Burger. Found at 1400 O'Connor Drive in Toronto, the restaurant specialized in smash burgers (the best kind, if you ask me) and offers this for $14.99.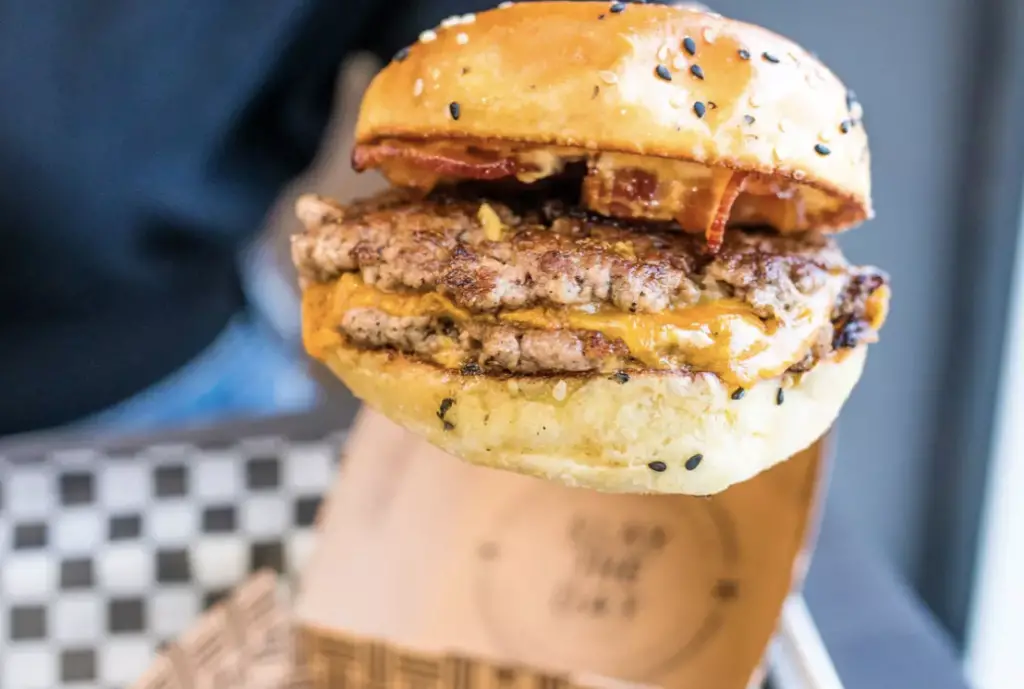 For that fifteen bucks, you get two Canadian beef patties, cheddar cheese, a dollop of caramelized onions, bacon, and Slayer sauce," on a sesame bun. Want a fried egg on top? That's another $1.99.
Slayer Burger has a series of other options, including the First Degree Burger (it features Waygu beef and foie gras), which will run you $34. If that's too rich for your blood, try the unfortunately named Slit Burger for $7.99.
Read more about Slayer Burger at BlogTO.