And Now, Some Dumb Speakers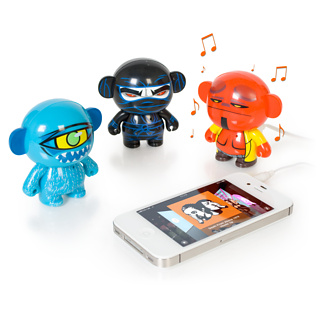 They're called "Music Monsters," tiny (see the image for scale) that plug in to your MP3 player and offer 2.5 watts per channel and four hours of playing time.
I don't get it, but some people love stuff like this. And for about $30, at least they're not hideously expensive.