If You're Shopping for a New Set of Speakers…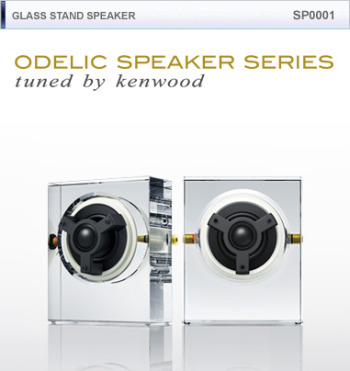 …these look pretty cool. Kenwood has released the SP0001 Glass Speaker. Not only is each one made from precision-engineered glass–the kind used in the opitcal business—but they also light up with a cool LED glow.
I have no idea how they sound and at about $1400 a pair, few people are going to take a risk on them, but I could see these in my house if for nothing more than the coolness factor.