And the Biggest Tour of 2015 Was…
Pollstar, the bible of the touring industry, tracks box office grosses through the year. It's time now to tally up the results of 2015.
Topline Results
Gross global revenues for the Top 20 tours: $2.2 billion
Total global tickets sold: More than 24 million.
Average ticket price globally: $91.74 USD
Top Grossing Artist
Taylor Swift with more than $250 million in ticket sales playing to 2.3 million fans.
Artists with the Highest Average Ticket Price
Rolling Stones: $174.50
Paul McCartney: $155,76
Madonna: $127.55
Fleetwood Mac: $125.61
Elton John: $124.49
U2: $118,35
Top 20 Worldwide Tours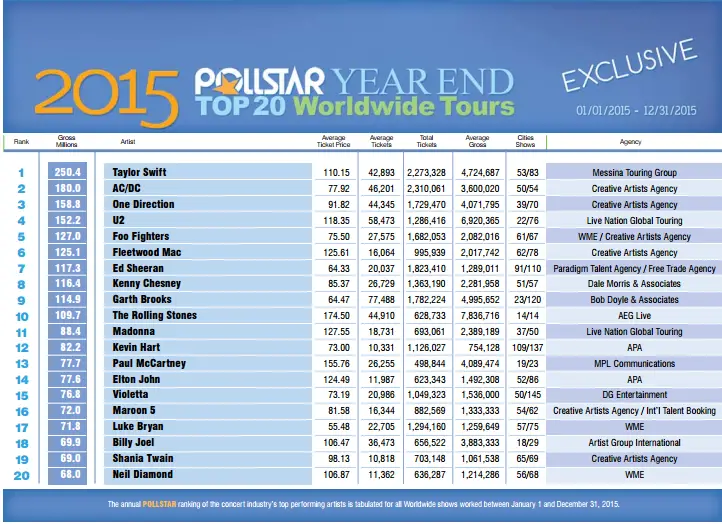 Pollstar will release its full 2015 report on January 8.