Are the Black Keys the New Metallica? (No, It's Not What You Think)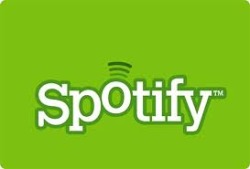 Remember the battle between Metallica and Napster?  Are we now seeing a similar sort of thing involving the Black Keys vs. Spotify?  From CNet:
Sean Parker is an enemy of music artists.
That's according to Patrick Carney, drummer of the rock band The Black Keys. Carney offered his opinion of Parker during an interview with radio station WGRD.
"He's an ass—-," Carney told the station. "That guy has $2 billion that he made from figuring out ways to steal royalties from artists, and that's the bottom line. You can't really trust anybody like that."
Parker is an investor in Spotify and Facebook, but his connection to Spotify is presumably only one part of why Carney finds him troubling.
Along with Shawn Fanning, Parker was also one of the founders of iconic file-sharing service Napster, which gave birth to the illegal downloading of music more than a decade ago.
Parker was not immediately available for comment.