Axl Plays One Gig with Guns 'N Roses. Axl Breaks Foot. And Dave Grohl Comes to the Rescue. No, Really.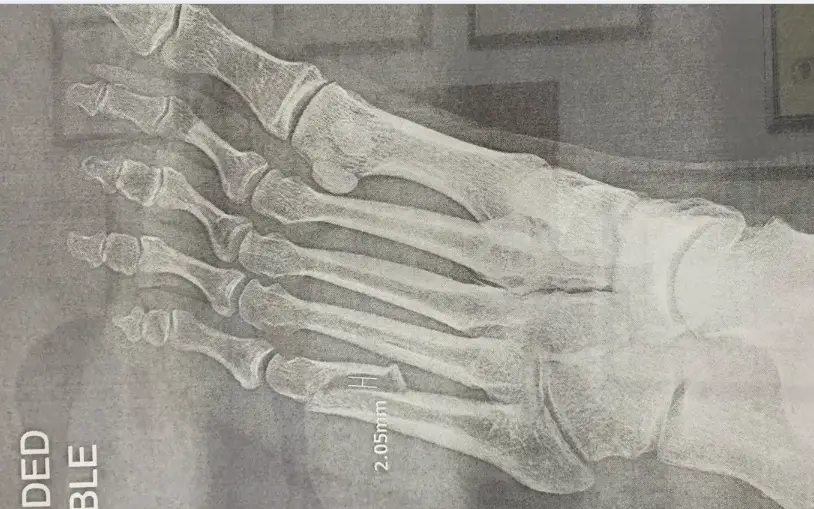 This doesn't bode well. One show into the Guns 'N Roses reunion and Axl Rose already managed to break his foot. But leave it to GnR to have the hottest orthopedic doctor on the planet. (Via Kim and Michael)
This is what can happen when you do something you haven't done in nearly over 23 years,"Internal Fixation" (ง'̀-'́)ง https://t.co/jFTz3MQw82

— Axl Rose (@axlrose) April 8, 2016
Here's a better look at the video if you need it.
"Internal Fixation" from Team Brazil on Vimeo.
So who comes to the rescue? Dave Grohl, of course, a guy well-acquainted with broken bones. He let Axl borrow his Dave of Thrones for this weekend's Las Vegas shows.
Por favor, pellizquenme. #GNRisback & esta mas vivo que nunca @gunsnroses @axlrose @DuffMcKagan pic.twitter.com/M0FW9llUFZ

— Ana Laura (@anitab1984) April 9, 2016
Here's a review of the show (via Pamela and The LA Times )and the full setlist of the show (via VVN).
It's So Easy (from Appetite For Destruction, 1987)
Mr. Brownstone (from Appetite For Destruction, 1987)
Chinese Democracy (from Chinese Democracy, 2008)
Welcome to the Jungle (from Appetite For Destruction, 1987)
Double Talkin' Jive (from Use Your Illusion I, 1991)
Estranged (from Use Your Illusion II, 1991)
Live and Let Die (from Use Your Illusion I, 1991)
Rocket Queen (from Appetite For Destruction, 1987)
You Could Be Mine (from Use Your Illusion II, 1991)
New Rose (from The Spaghetti Incident?, 1993)
This I Love (from Chinese Democracy, 2008)
Coma (from Use Your Illusion I, 1991)
Speak Softly Love (Love Theme from The Godfather) (cover)
Sweet Child O' Mine (from Appetite For Destruction, 1987)
Better (from Chinese Democracy, 2008)
Civil War (from Use Your Illusion II, 1991)
Jam
Layla (Derek & the Dominoes cover)
November Rain (from Use Your Illusion I, 1991)
Knockin' on Heaven's Door (from Use Your Illusion II, 1991)
Nightrain (from Appetite For Destruction, 1987)
Encore
Patience (from G N' R Lies, 1988)
Paradise City (from Appetite For Destruction, 1987)