How Big is Streaming? Huge. And It's Only Gonna Get Huger.
Take a look at this graphic (via RAIN) from Strategy Analytics. They give streaming a 76% share of the mobile music market (i.e. getting music through our mobile devices). By 2022, that share will grow to 95%.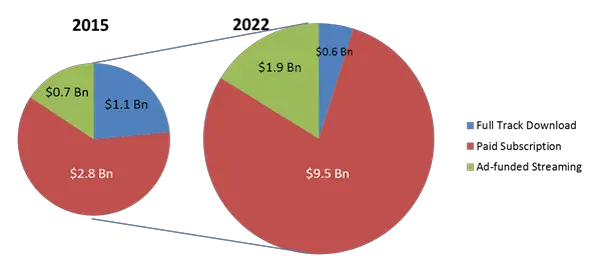 Note the quickly shrinking share for "full track download." Remember when iTunes was king of all the castles? Not so much anymore, especially on mobile platforms. No wonder they're giving such a big push to Apple Music.