How Cold is It in Manitoba Right Now? There's a Song About That.
On my way to catch a flight home from Winnipeg, I pulled into a Co-Op gas station on Route 90 just south of Inkster to fill up my rental car. Given that the dashboard on my Hyundai Accent told me that it was -24F (-31C; I couldn't figure out how to change the units), I wasn't looking forward to gassing up. My mom took great delight in telling me that the windchill was -44.
Just as I was about to get out of the car, a creature in what appeared to be a lunar spacesuit toddled over and said "Welcome to Co-Op! How much gas would you like?"
Wait. A full-serve gas station? At these temperatures? Think your job sucks?
Turns out the guy couldn't be friendlier. And from what I could tell of his accent and eyes (the man was bundled up beyond belief), he appeared to be from the Philippines. Dude: you are a long, long way from home.
It has been cold in Manitoba over the last week. How cold was it? So cold that…
…if you don't plug in your car (all vehicles are equipped with block heaters) that your engine oil will turn to tar, making it impossible to start.
…once you do get it started, you have to let it run for at least 15 minutes so the seats don't shock your ass into instant hemorrhoids.
…it takes another 15 minutes of driving to warm up the tired enough so that they don't have a frozen flat spot.
…people went inside to hockey games to warm up.
…the local news carried stories about how there were areas on Mars that were warmer.
…White Walkers came in, shook their heads and kept heading south.
…Manitobans were complaining it was too cold.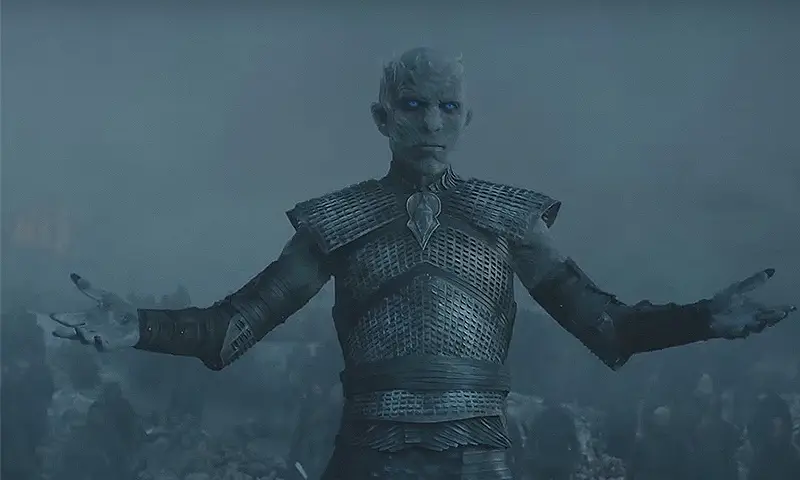 Time for a song. (Via the CBC and Tom)